White Jade Mushroom Massage Stone
Regular price

Sale price

S$30.00
Experience a rejuvenating massage with our White Jade Mushroom Massage Stone, designed to help alleviate tension and improve circulation around your delicate eye area. Made from high-quality white jade, this mushroom-shaped massage stone gently glides across your skin, promoting relaxation and revitalization. Its unique shape conforms perfectly to the contours of your eyes, making it easy to target specific pressure points for maximum benefit.
Use it daily to reduce the appearance of puffiness, dark circles, and fine lines, and to restore a youthful glow to your skin. Perfect for any skin type and skin tone, this natural tool is a must-have addition to your daily skincare routine.
What is it good for?

The White Jade Mushroom Massage Stone is highly beneficial for the delicate eye area. It helps to alleviate tension, reduce puffiness, diminish the appearance of dark circles, and soften fine lines. The unique mushroom shape of the stone allows for easy targeting of specific pressure points around the eyes, providing a soothing and rejuvenating massage experience.
Why it works?

The White Jade Mushroom Massage Stone works by promoting circulation and lymphatic drainage in the eye area. As the stone gently glides across the skin, it stimulates blood flow, which helps reduce puffiness and dark circles. The pressure and motion of the stone also help relax the muscles, releasing tension and promoting a sense of calm. Additionally, the coolness of the white jade stone provides a refreshing effect, soothing and revitalizing the delicate skin around the eyes.
Commitments

Natural
Vegan & Cruelty-Free
Plant a tree with every order
No Synthetic Chemicals
No Artificial Colour
No Artificial Fragrance

Recycling

White Jade Mushroom Massage Stone is normally not recyclable but can be reused, repurposed, or donated to minimise waste.
Shipping

Enjoy free delivery on orders within Singapore. For international orders, enjoy free shipping on orders over S$200. For orders below S$200, a flat shipping fee of S$40 will apply and any applicable customs duties or taxes are not included.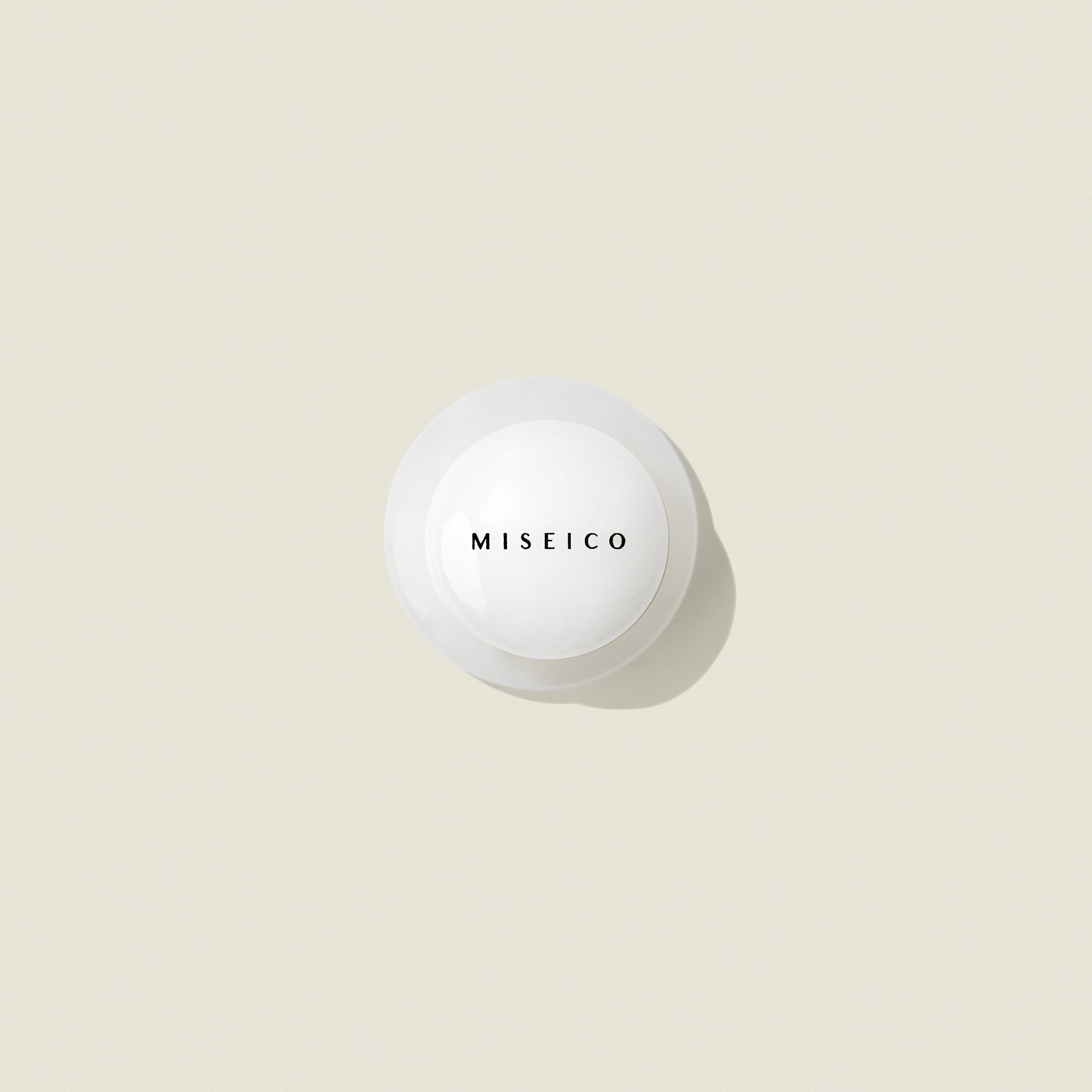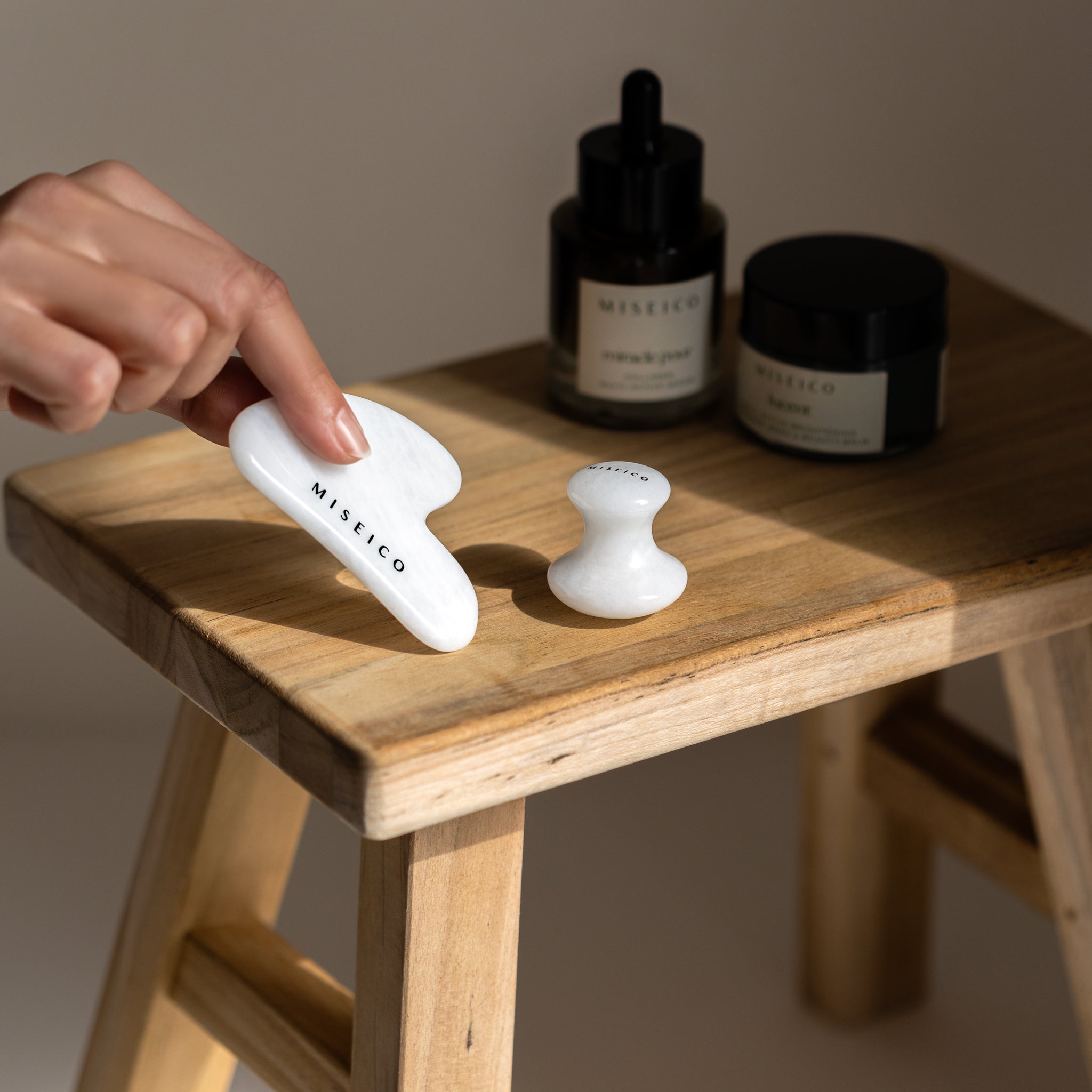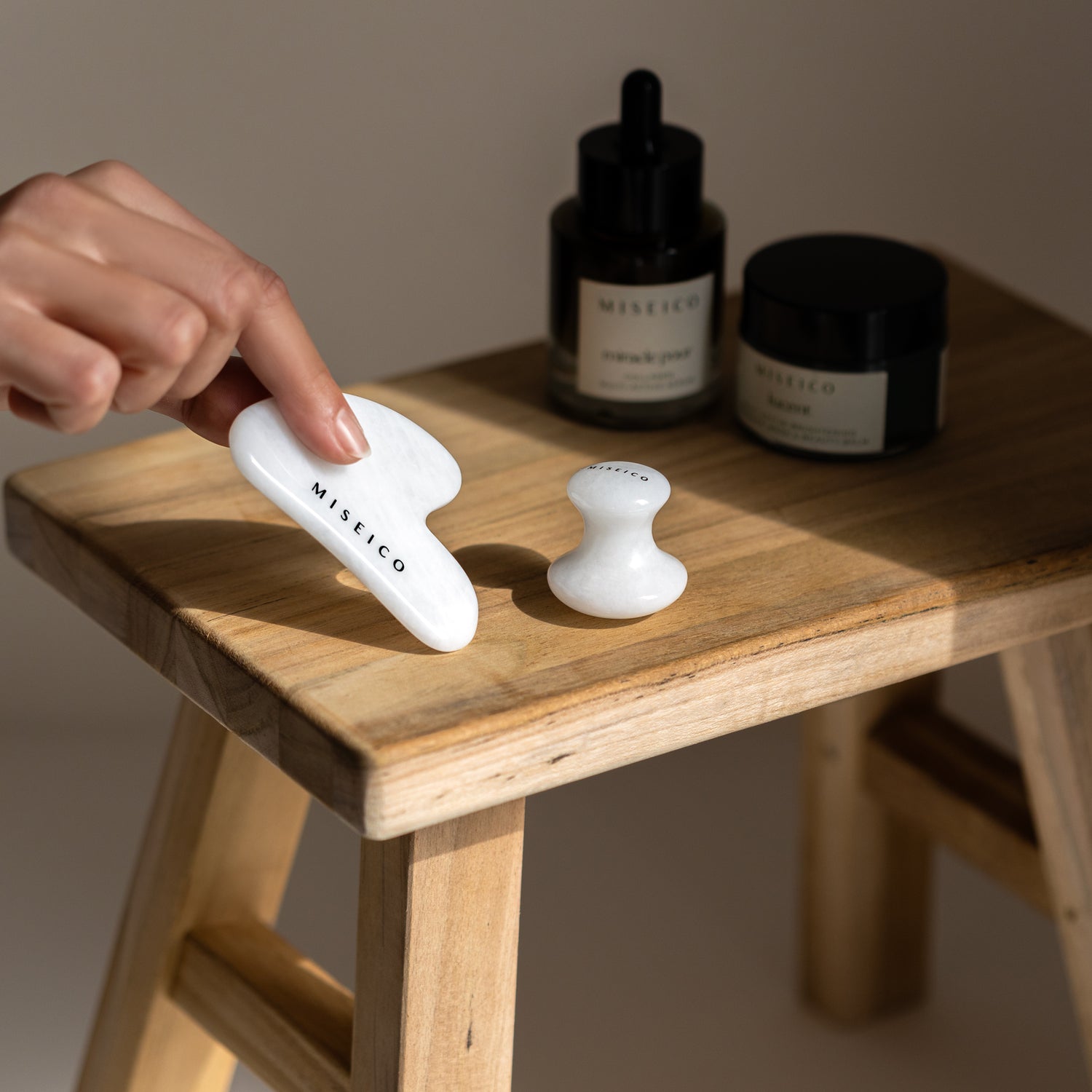 FAQs
We're here to help you navigate your way to your best skin yet. Here are some of our most Frequently Asked Questions about White Jade Mushroom Massage Stone, but feel free to email us at hello@miseico.com.

How do I include the White Jade Mushroom Massage Stone in my beauty routine?

Incorporating White Jade Mushroom Massage Stone into your self-care routine offers a unique blend of skincare and wellness benefits. You can use in conjunction with your favourite eye serum/cream or with the MIRACLE POUR Collagen Serum. Apply a small amount of product to the eye area before using the stone to enhance the massage experience and maximize the absorption of the skincare ingredients.
How often should I use the White Jade Mushroom Massage Stone?

For best results, we recommend using the stone 2-3 times per week. However, you can adjust the frequency to daily based on your personal preference and skincare needs. It is recommended to use the stone for a few minutes during each session, allowing enough time to massage the eye area gently. Listen to your body and adjust the duration based on comfort level.

How should I clean and care for my White Jade Mushroom Massage Stone?

Clean your stone with mild soap and water after each use. Dry thoroughly and store it in a cool, dry place. Avoid dropping or exposing it to extreme temperatures.

Is the White Jade Mushroom Massage Stone suitable for all skin types?

Yes, the stone is suitable for all skin types. Its gentle massaging action is safe and effective for everyone, regardless of skin type or sensitivity. However, do not use too much pressure or massage the eye area for too long.

Is White Jade Mushroom Massage Stone suitable for pregnant women?

It is advised to consult with your healthcare professional before using any beauty tool during pregnancy to ensure it aligns with individual circumstances.

Can the White Jade Mushroom Massage Stone help with headaches or migraines?

While the stone is primarily designed for the eye area, some users find that using it on the temples or forehead can provide relief from headaches or migraines. However, it is important to consult with a healthcare professional for appropriate treatment and guidance for specific health conditions.

Is the product sustainable?

By choosing our product, you are investing in your skin's health and a more sustainable future. We use sustainable packaging and we are committed to minimizing our environmental impact.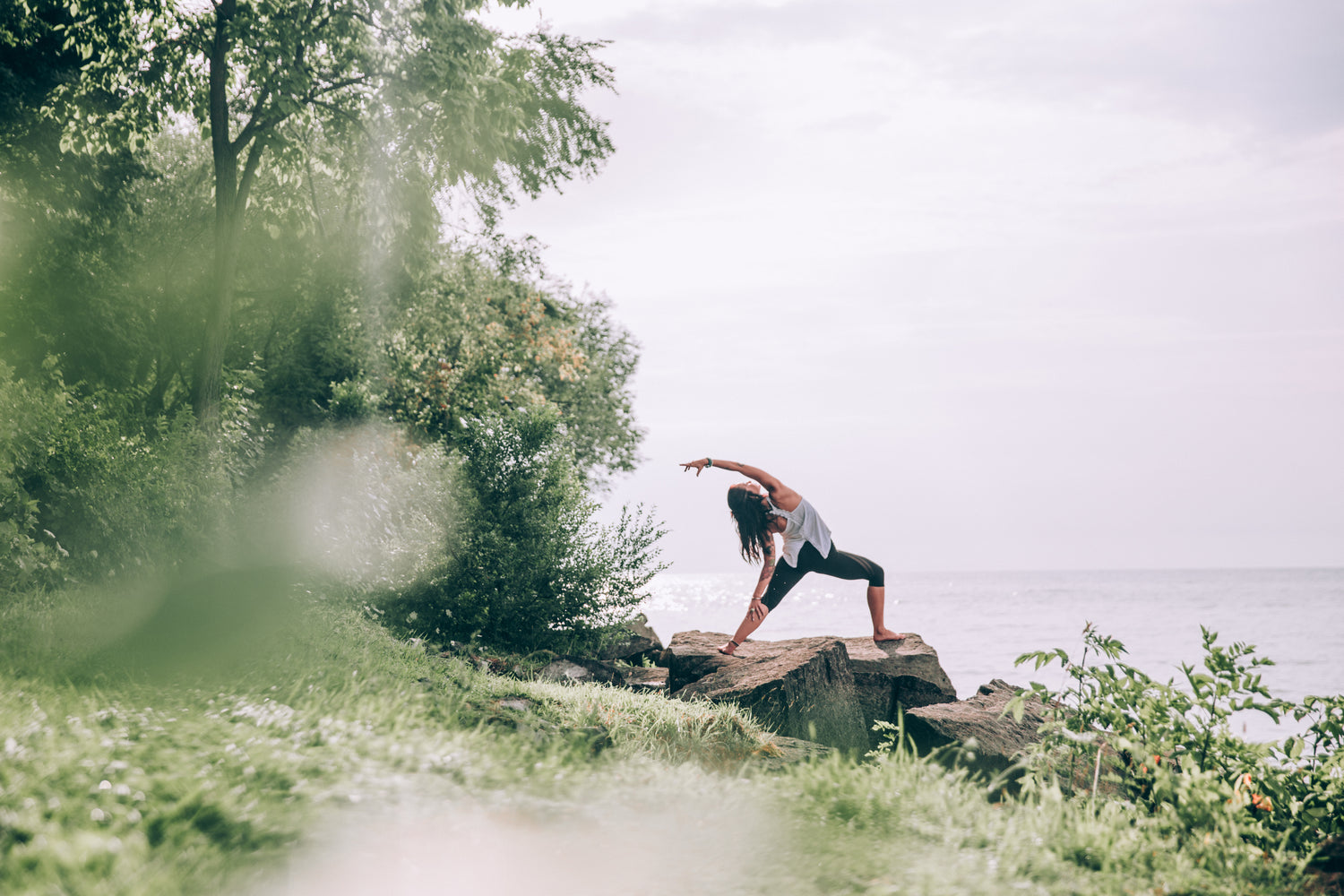 Why Miseico?
MISEICO embraces and navigates life stages by harnesses the healing power of nature backed by science to create intentional moments of self-care for the mind, body and planet. 
Join Our Community