MenoHarmony Elixir
Embrace Balance, Stress & Anxiety Relief
10ml | 0.35 oz
Regular price

Sale price

S$38.00
Embrace inner harmony with MenoHarmony Elixir, a thoughtfully crafted blend of botanical oils. Specially designed to support you during life's transitions, this aromatic elixir brings a sense of equilibrium to your body and mind. Allow yourself to confidently embrace your journey and find renewed balance. With the calming and comforting aroma of warm florals and citrus, this elixir invites relaxation, eases overthinking, and release tension. Roll it on to centre yourself in stillness and let your spirit radiate with calm harmony.
What is it good for?

MenoHarmony Elixir is specially formulated to promote balance and harmony within the body and mind during transitional phases of life. It helps to bring a sense of balance and allowing you to navigate life's changes with greater ease and serenity.

Why it works?

MenoHarmony Elixir works by combining carefully selected botanical oils known for their soothing and balancing properties. The blend of clary sage, geranium, lavender, roman chamomile, ylang ylang, neroli, jojoba, evening primrose and raspberry creates a harmonious synergy that supports hormonal balance and emotional stability. MenoHarmony Elixir helps you find inner equilibrium and navigate life's transitions with ease.
Commitments

Plant-based
Vegan & Cruelty-Free
Plant a tree with every order
No Synthetic Chemicals
No Artificial Colour
No Artificial Fragrance

Recycling

- Separate & Wash All for Home Recycling.
- Or, separate cap, roller ball and glass bottle and recycled packaging in Local Recycling Program.

Please check your local recycling guidelines for specific instructions.


Shipping

Enjoy free delivery on orders within Singapore. For international orders, enjoy free shipping on orders over S$200. For orders below S$200, a flat shipping fee of S$40 will apply and any applicable customs duties or taxes are not included.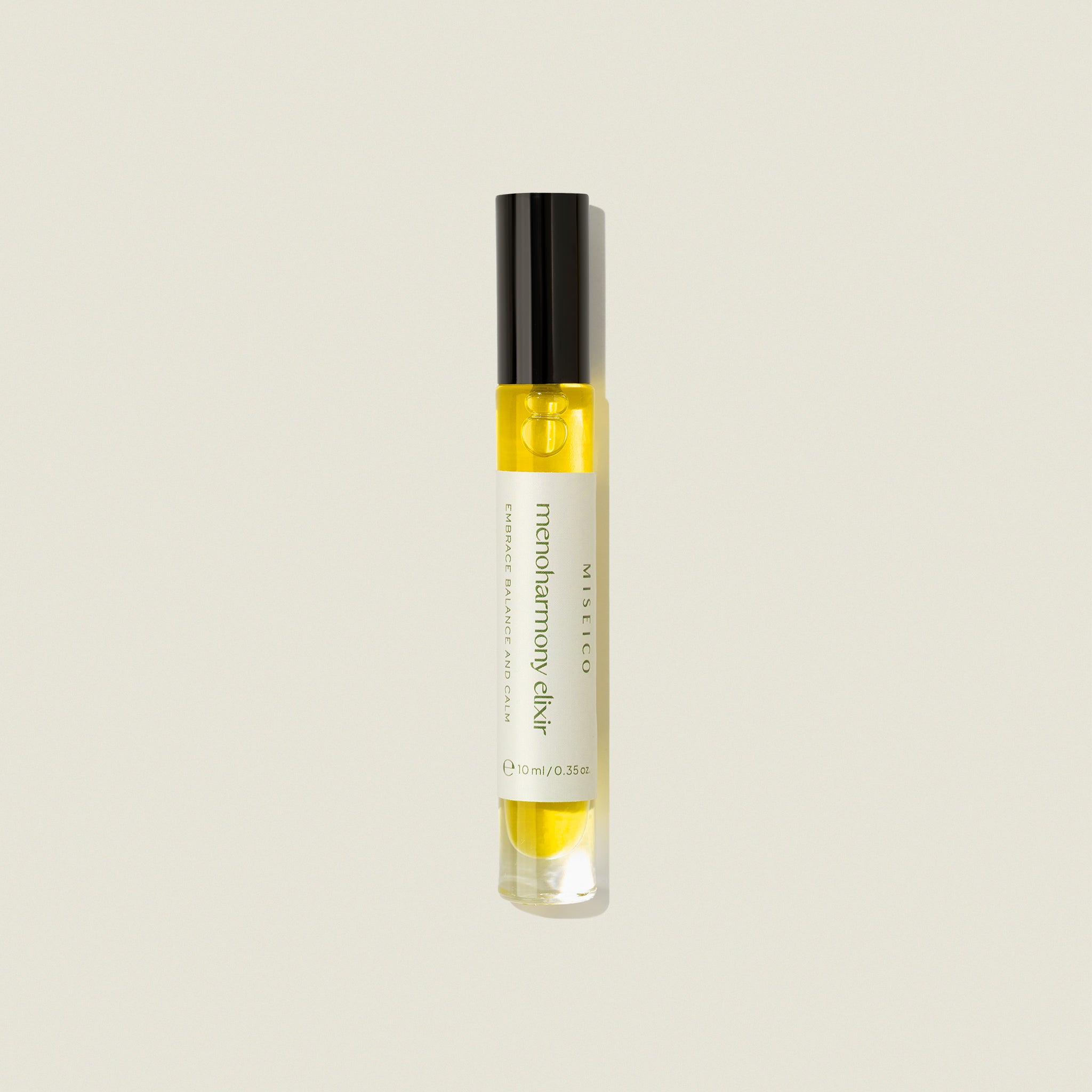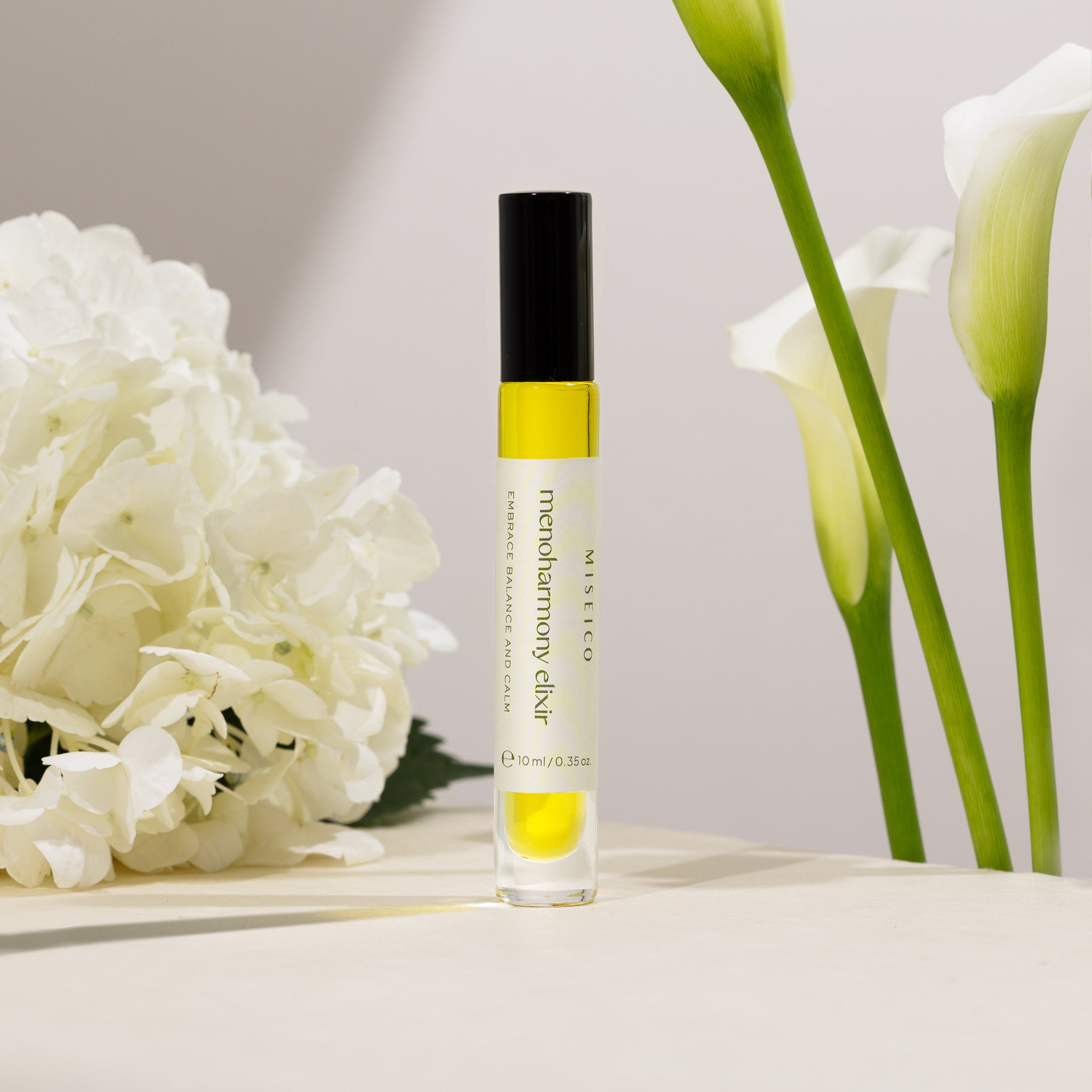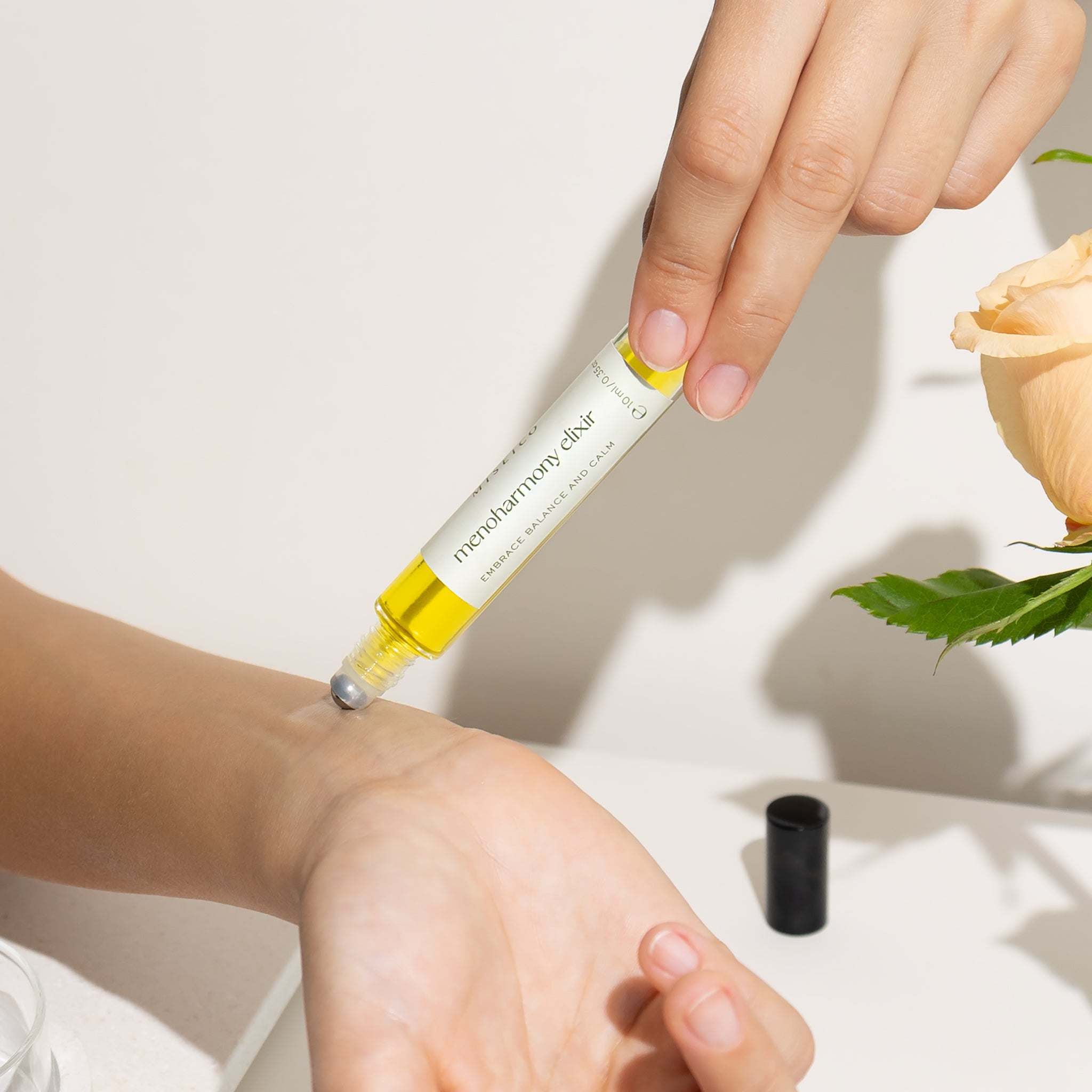 Clary Sage

Evening Primrose

Geranium

Rasberry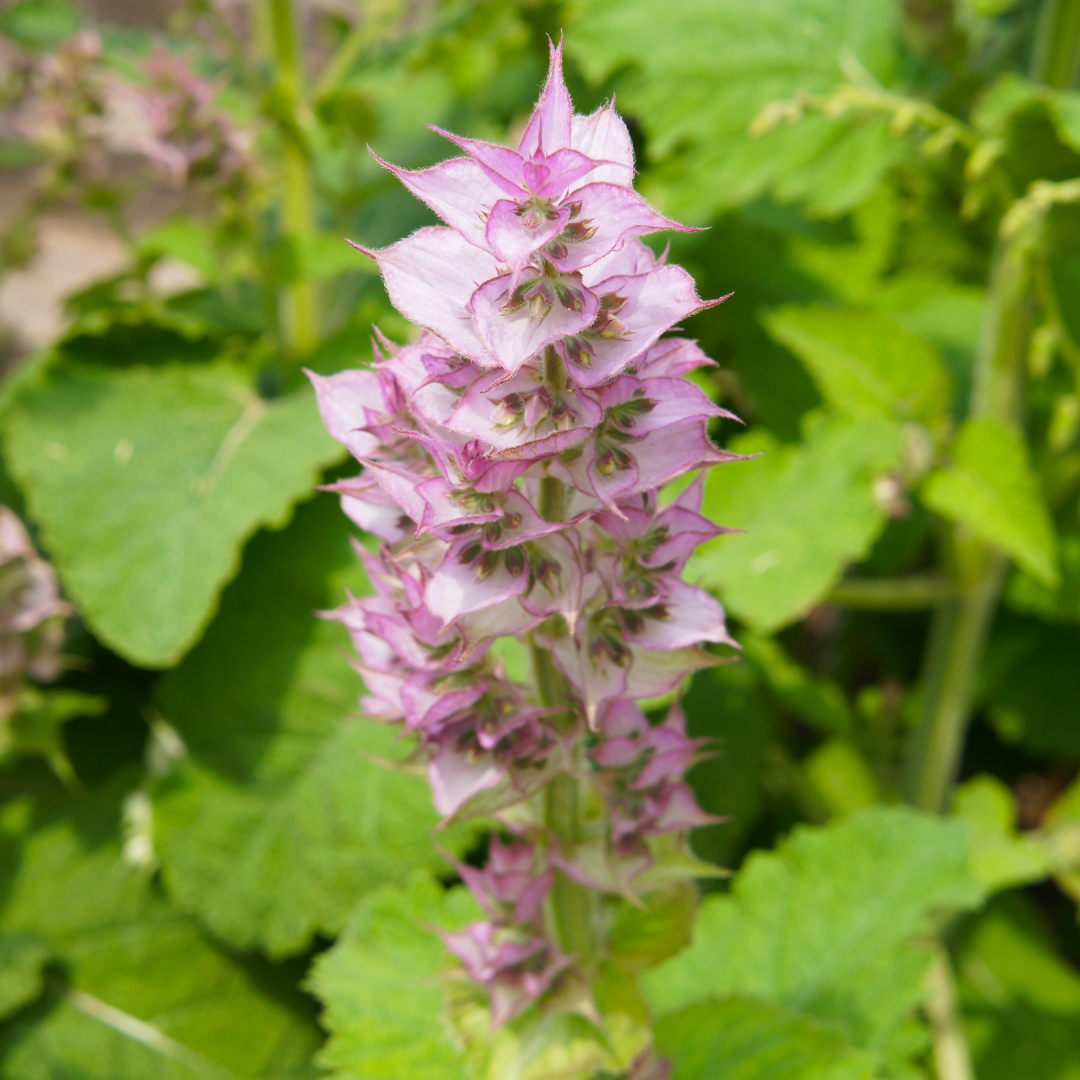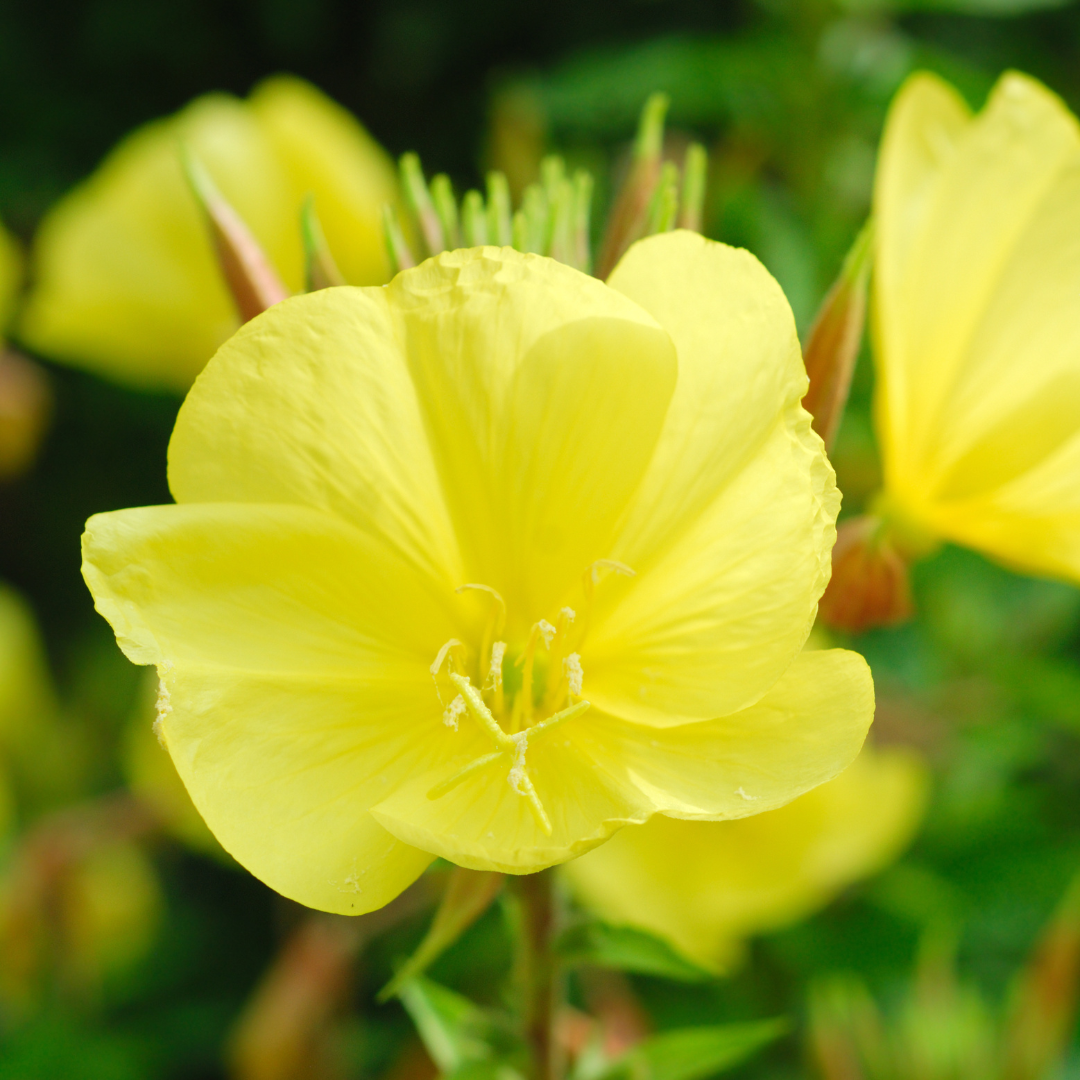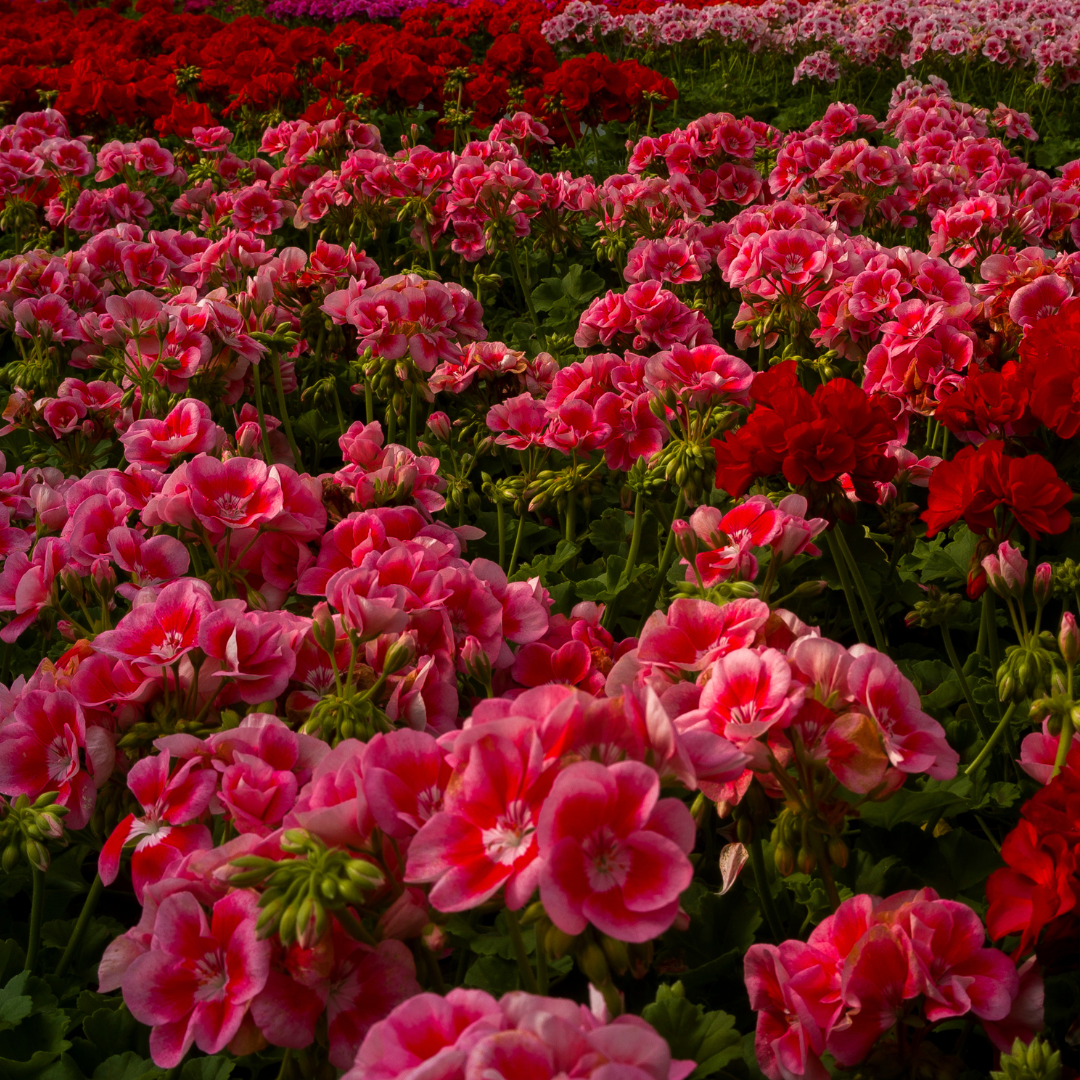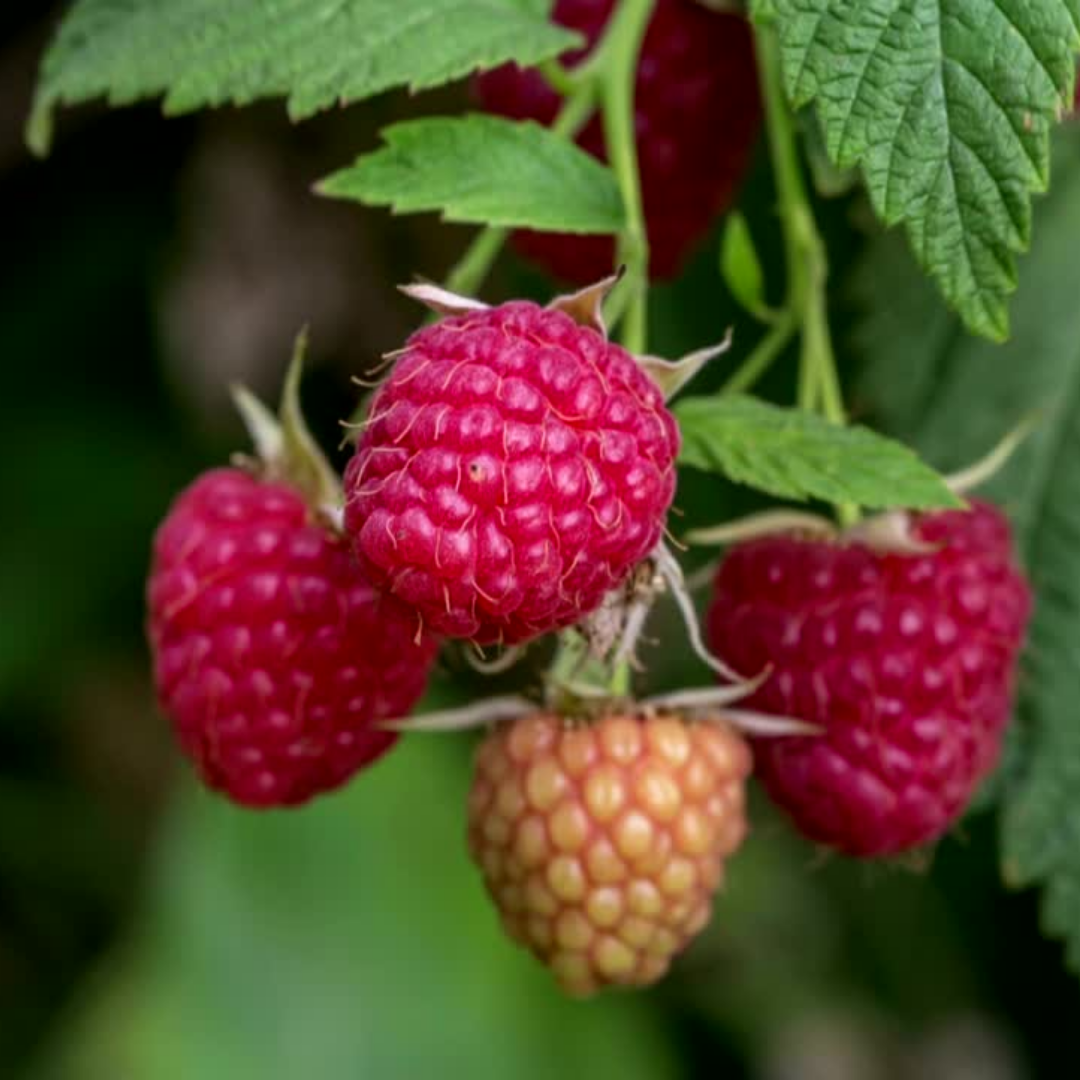 Full Ingredients List

Simmondsia Chinensis (Jojoba) Seed Oil*, Oenothera Biennis (Evening Primrose) Seed Extract*, Rubus Idaeus (Raspberry) Seed Extract*, Rosmarinus Officinalis Leaf Extract*, Helianthus Annuus (SunFlower) Seed Oil**, Anthemis Nobilis (Roman Chamomile) Flower Oil*, Citrus Aurantium Amara (Neroli) Flower Oil*, Pelargonium Graveolens (Geranium) Flower Oil*, Salvia Sclarea (Clary Sage) Flower Oil*, Cananga Odorata (Ylang Ylang) Flower Oil*, Lavandula Angustifolia (Lavender) Oil*, Tocopherol**.

*99.5% certified organic
**wild harvested
***naturally occurring from essential oils

+ Clary Sage
Salvia Sclarea Flower Oil (organic)
Known for its balancing properties, clary sage has been traditionally used to support wellness during period of hormonal changes.

+ Evening Primrose
Oenothera Biennis Seed Extract (organic)
Known for its rich content of gamma-linolenic acid (GLA), it helps promote a sense of balance and overall wellness.

+ Geranium
Pelargonium Graveolens Flower Oil (organic)
Known for its balancing and harmonizing properties, geranium is believed to help create a sense of equilibrium and support overall wellness

+ Jojoba
Simmondsia Chinensis Seed Oil (organic)
With a composition similar to the skin's natural oils, jojoba seed oil helps to balance and moisturize the skin.

+ Lavender
Lavandula Angustifolia Oil (organic)
Known for its calming and soothing properties, promoting restful sleep.

+ Neroli
Citrus Aurantium Amara Flower Oil
It has a refreshing and uplifting scent. It can help to promote relaxation and ease feelings of anxiety and tensions.

+ Raspberry
Rubus Idaeus Seed Oil (organic)
Rich in essential fatty acids and antioxidants, it supports hormonal well-being and skin regeneration.

+ Roman Chamomile
Anthemis Nobilis Flower Oil (organic)
Known for its calming and soothing properties, it can help to ease tension and promote a sense of tranquillity.

+Ylang Ylang
Cananga Odorata Flower Oil (organic)
Promotes a sense of harmony and relaxation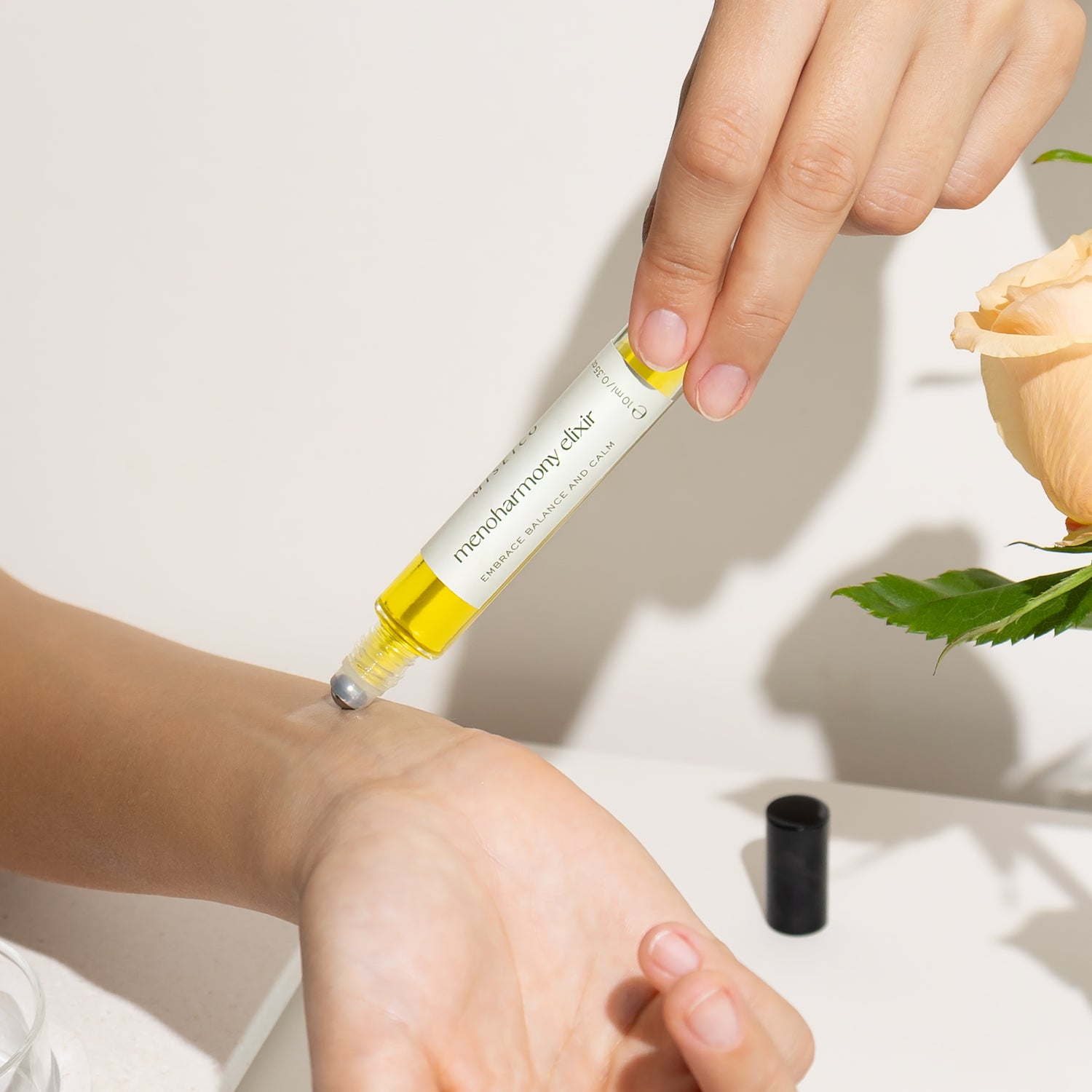 How to Use
MenoHarmony Elixir is designed to be used topically for its aromatherapy benefits:
FAQs
We're here to help you navigate your way to your best skin yet. Here are some of our most Frequently Asked Questions about MenoHarmony Elixir but feel free to email us at hello@miseico.com.

How do I use the MenoHarmony Elixir?

Simply roll MenoHarmony Elixir over your wrists or temples and inhale deeply to enjoy its soothing aroma. You can also apply it to other pulse points or area where you desire support and balance.

How often should I use MenoHarmony Elixir?

You can use MenoHarmony Elixir as desired throughout the day, wherever you feel the need for support and balance. Listen to your body and adjust usage based on performance preferences and needs.

Can MenoHarmony Elixir cure hormonal imbalances or menopausal symptoms?

MenoHarmony Elixir is not intended to diagnose, treat, cure or prevent any medical conditions. It is designed to provide support and promote a sense of balance and wellness during transitional phases of life.

Is MenoHarmony Elixir safe for sensitive skin?

The MenoHarmony Elixir is formulated with skin-nourishing and gentle ingredients. However, it's always recommended to perform a patch test on a small area of skin before applying it to larger areas, especially if you have sensitive skin or known allergies.

Is MenoHarmony Elixir travel-friendly?

Yes, MenoHarmony Elixir is compact and convenient to carry with you on your travels. It's roll-on design makes it easy to apply, allowing you to enjoy the soothing benefits of the elixir wherever you go.

Is MenoHarmony Elixir safe to be used during pregnancy?

While MenoHarmony is made with natural ingredients, it's always advisable to consult with your healthcare provider before using any new product, especially during pregnancy.

How do I store the MenoHarmony Elixir?

It is recommended to store it in a cool, dry place, away from direct sunlight and excessive heat. This helps preserve the quality of the ingredients and maintain the effectiveness of the product.

Is MenoHarmony Elixir sustainable?

By choosing our product, you are investing in your skin's health and a more sustainable future. We use sustainable practices in production and packaging. Our natural and organic ingredients are sustainably sourced, and we avoid harmful chemicals and synthetic fragrances that can harm the environment.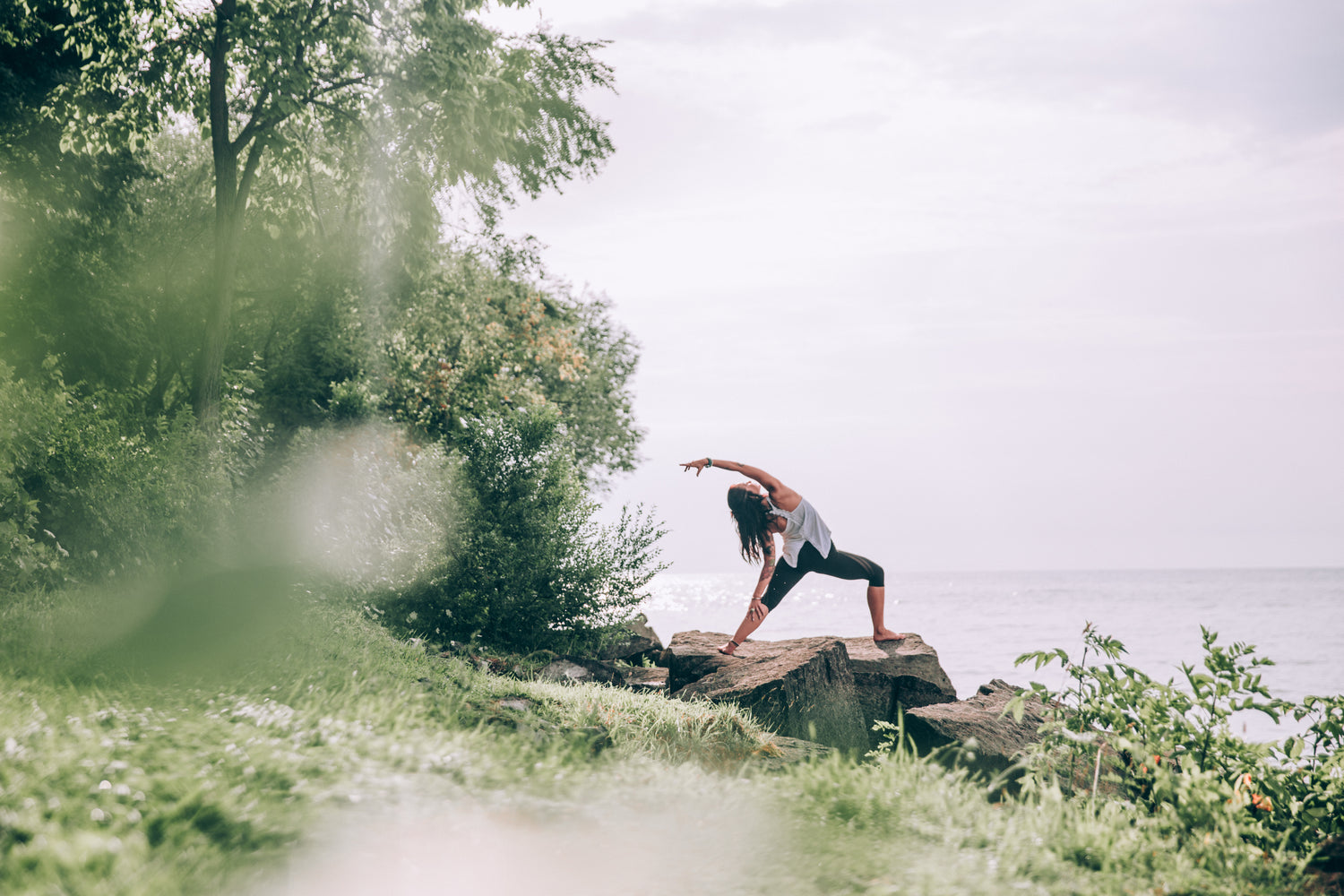 Why Miseico?
MISEICO embraces and navigates life stages by harnesses the healing power of nature backed by science to create intentional moments of self-care for the mind, body and planet. 
Join Our Community