Responsible Sourcing
Our Ingredients, Your Well-being
We take pride in our sustainable ingredient sourcing practices, meticulously curating elements from across the globe.
Through the deliberate selection of wildcrafted and certified organic ingredients, we are dedicated to safeguarding, conserving, and rejuvenating the Earth's resources for a more sustainable tomorrow.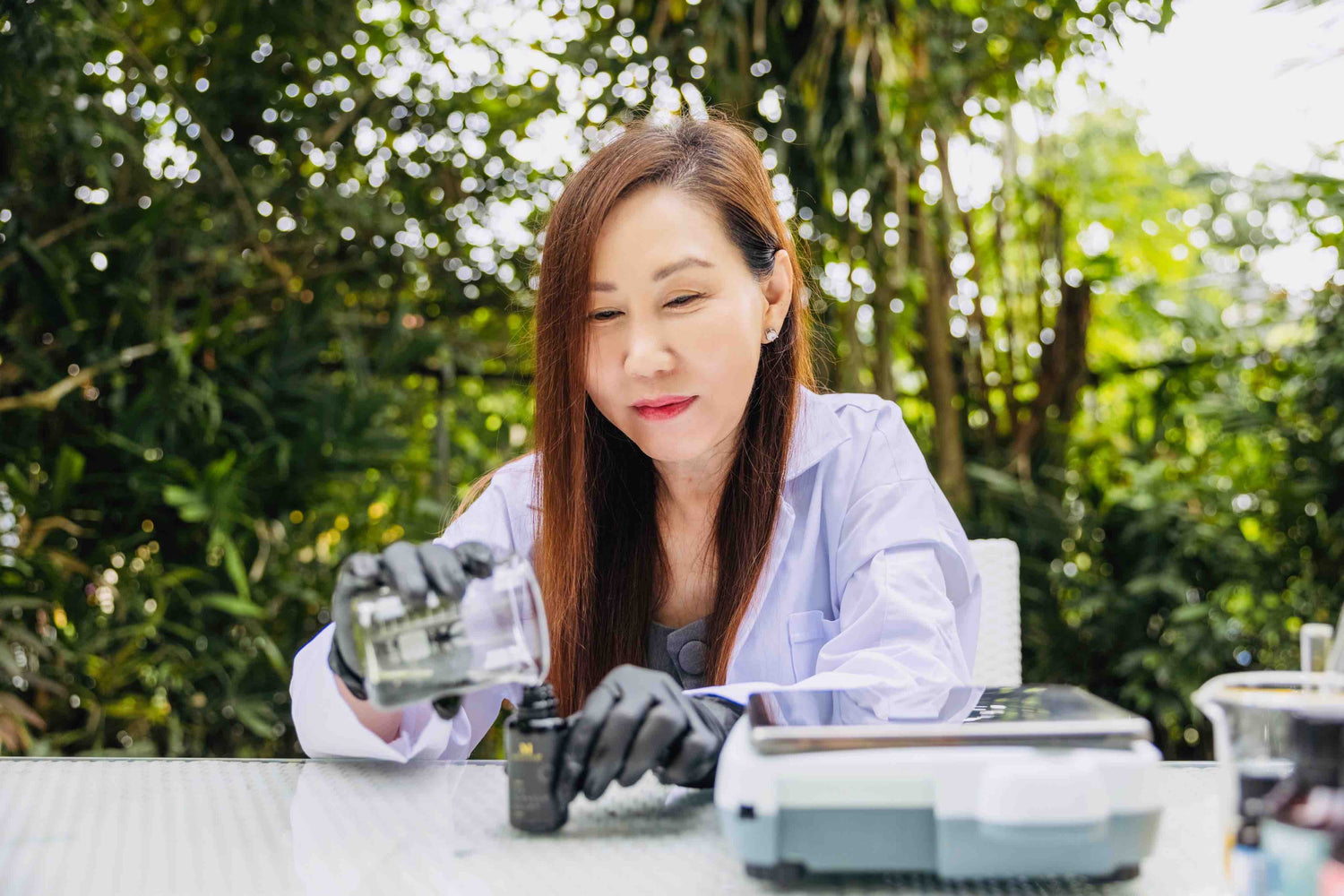 Ethical Production
Crafting Quality with Care
Sustainability is at the heart of our production process.
Each product is thoughtfully handcrafted in small batches within our Singapore lab, ensuring quality and adhering to standards, all while minimising our carbon footprint.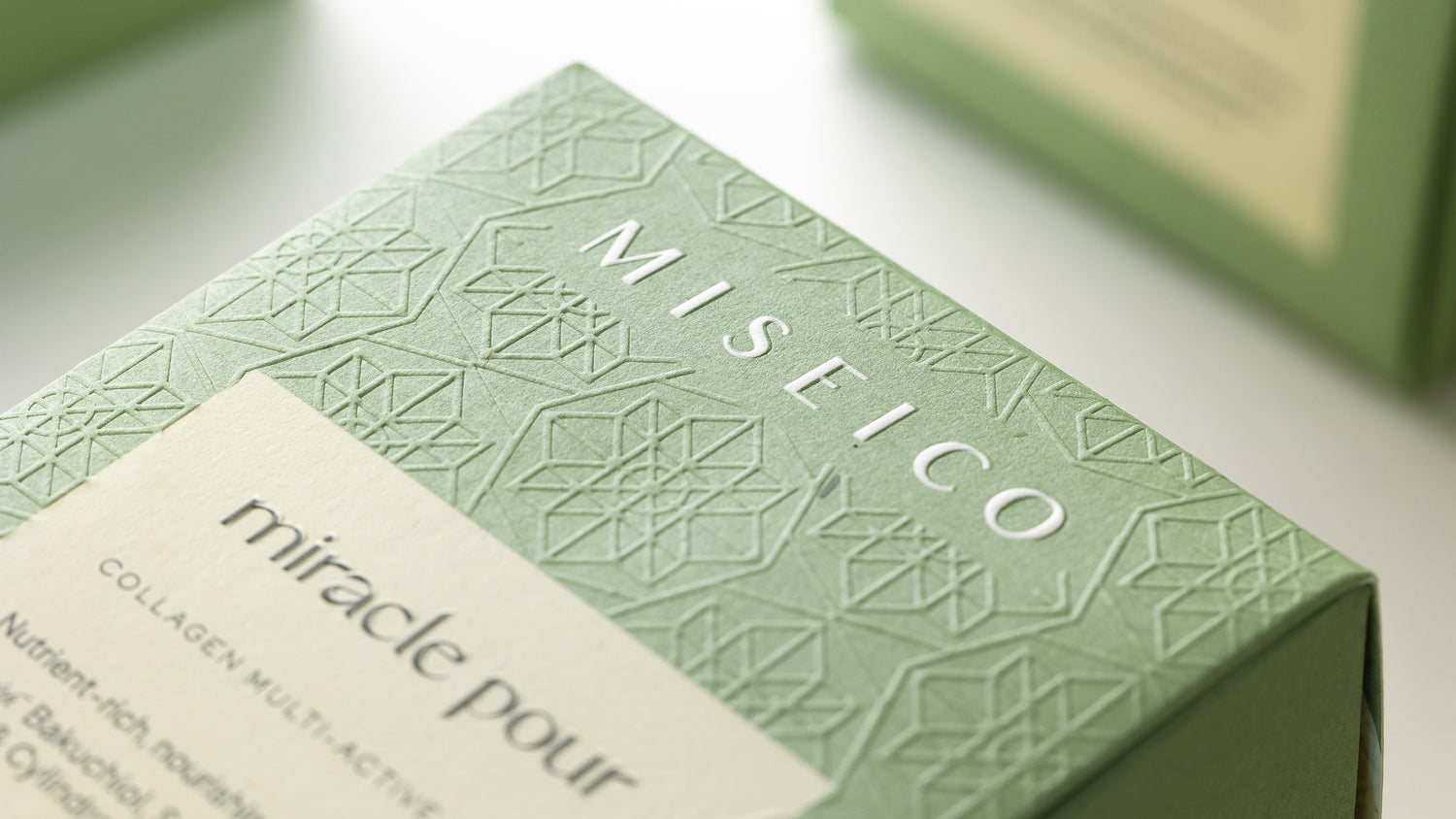 Better Packaging
Mindful Solutions for a Greener Tomorrow
Our commitment to sustainability extends to our packaging. Embracing eco-conscious practices, our products are housed in recyclable glass bottles and jars, while our packaging is thoughtfully crafted from post-consumer paper.
We actively collaborate with trailblazers in technology, sustainability, and science to consistently diminish our environmental footprint and catalyse positive change.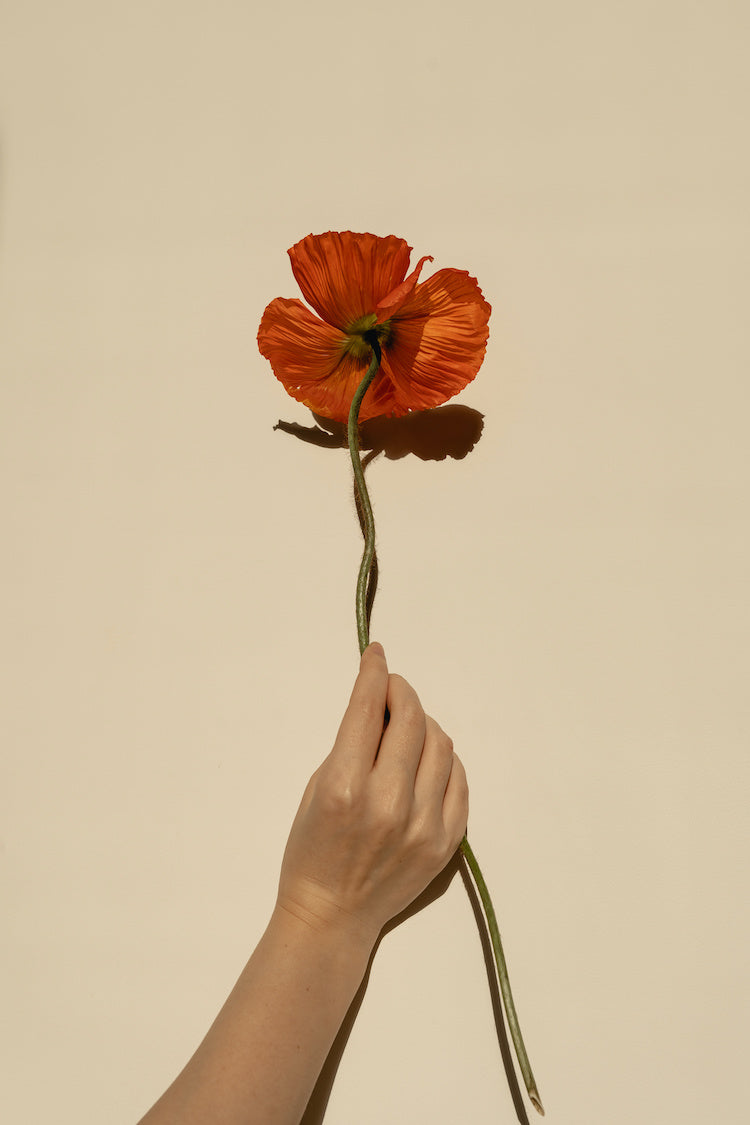 Less is More
Minimal & Multifunctional Products
We believe in the power of simplicity. Our range of products is thoughtfully designed to offer maximum benefits with minimal impact.
By focusing on multifunctionality, we provide you with versatile solutions that streamline your beauty and wellness routines.
These products not only save you time and effort but also contribute to reducing unnecessary waste.
With MISEICO, you can experience the joy of mindful consumption while achieving radiant well-being.