Miracle Pour Collagen Multi-Active Serum
Youth Radiance Serum
30ml | 1.01 oz
Regular price

Sale price

S$165.00
Combat the signs of ageing with Miracle Pour Collagen Multi-Active Serum. This luxurious oil serum is infused with 28 potent botanicals, leaving you with youthful, radiant skin. This award-winning formula is enriched with plant-based antioxidants, vitamins, minerals, amino acids, and essential omega fatty acids to nourish, soothe and rejuvenate your skin while encouraging cellular renewal.
What is it good for?

Suitable for all skin types, particularly ageing skin that exhibits signs of dullness, uneven tone, texture and fine lines.

Why it works?

MIRACLE POUR Collagen Multi-Active Serum works by combining nourishing botanicals like bakuchiol, spilanthes acmella and cylindrotheca fusiformis to nourish, soothe and restore your skin's natural radiance and balance. It delivers optimal levels of plant-based nutrients and active ingredients to target visible signs of ageing. With its rich antioxidants, it supports skin health, combats free radicals, and soothes irritation and inflammation for a revived complexion.
Commitments

Plant-based
Vegan & Cruelty-Free
Plant a tree with every order
No Synthetic Chemicals
No Artificial Colour
No Artificial Fragrance

Recycling

- Separate & Wash All for Home Recycling.
- Or, separate cap, glass bottle, dropper and recycled packaging in Local Recycling Program.

Please check your local recycling guidelines for specific instructions.

Shipping

Enjoy free delivery on orders within Singapore. For international orders, enjoy free shipping on orders over S$200. For orders below S$200, a flat shipping fee of S$40 will apply and any applicable customs duties or taxes are not included.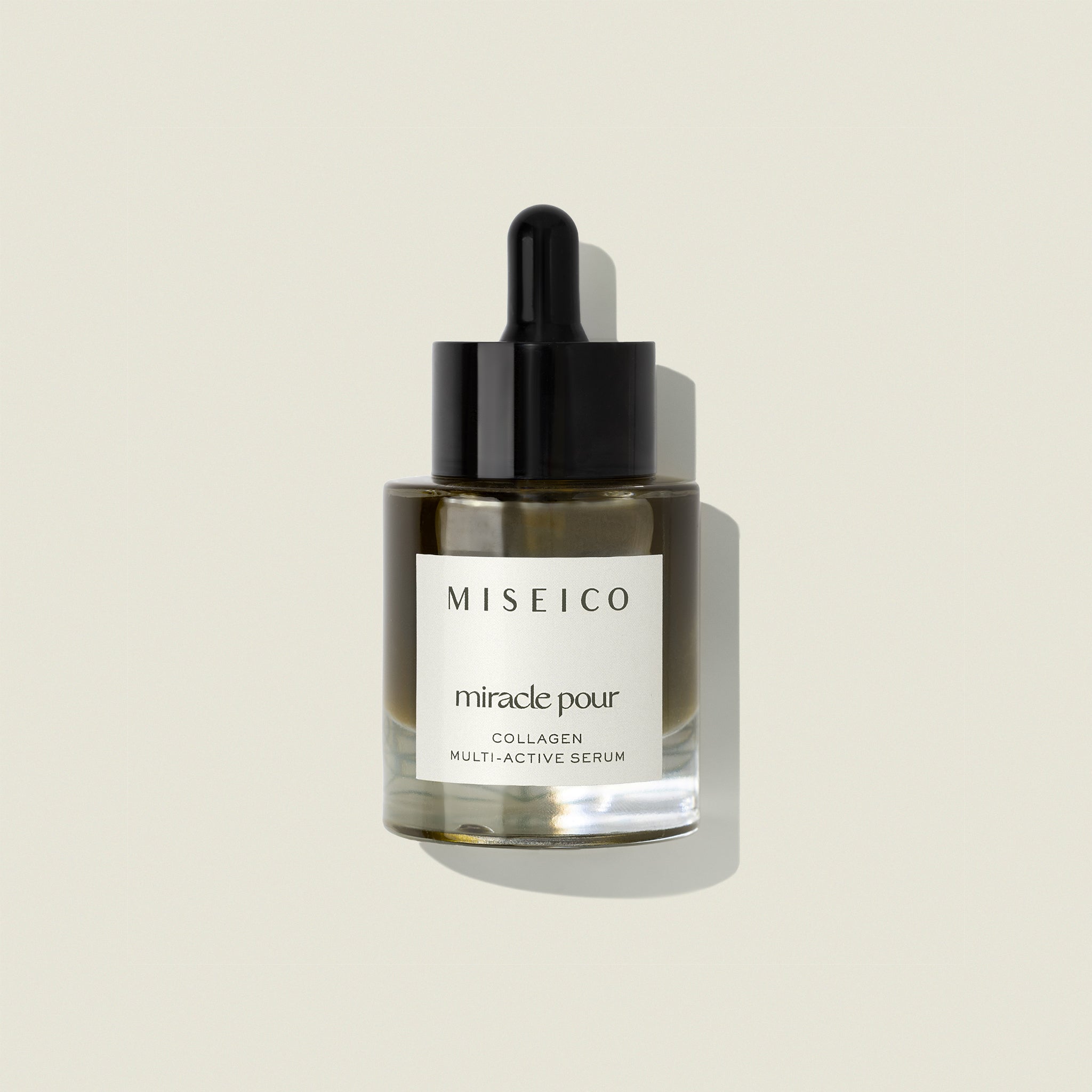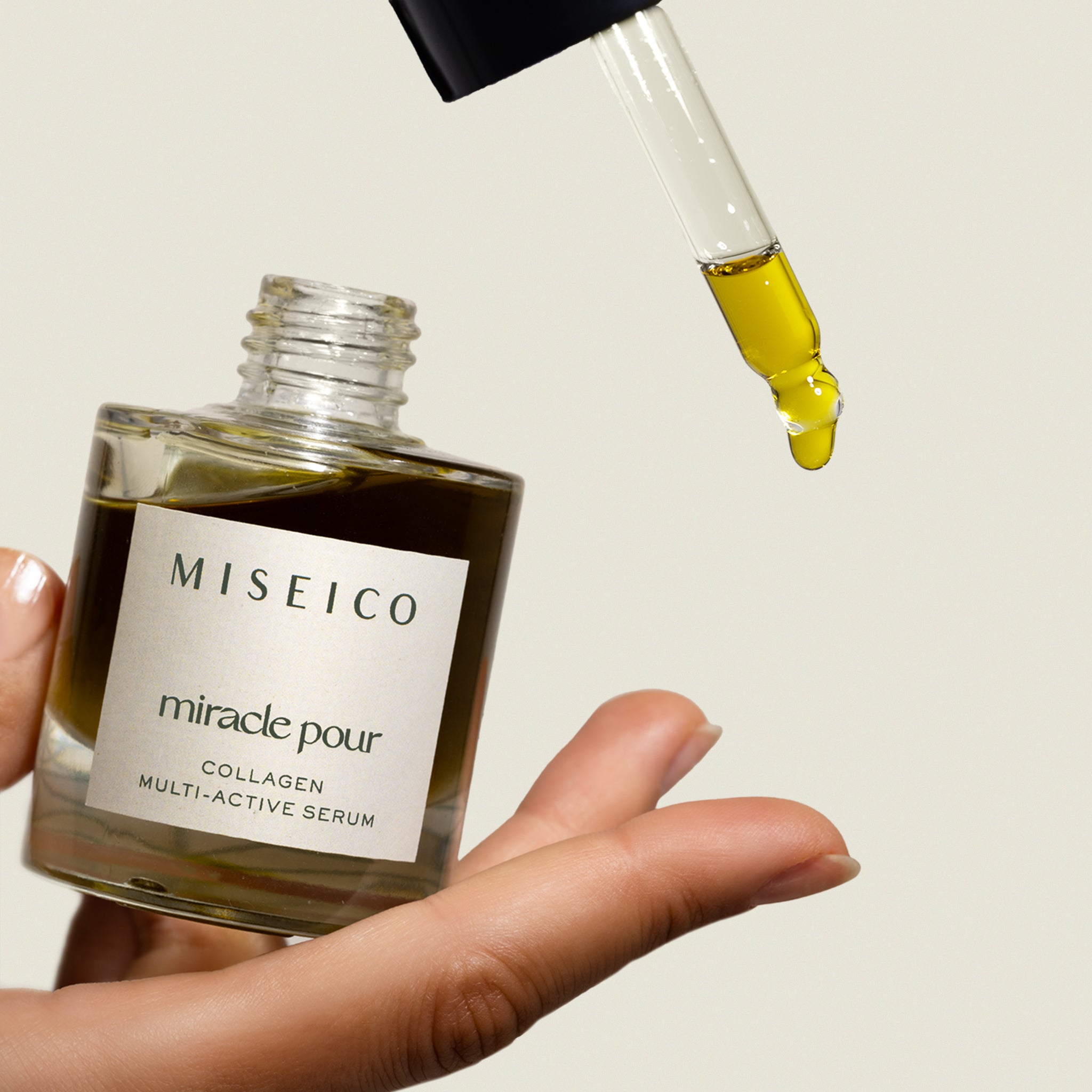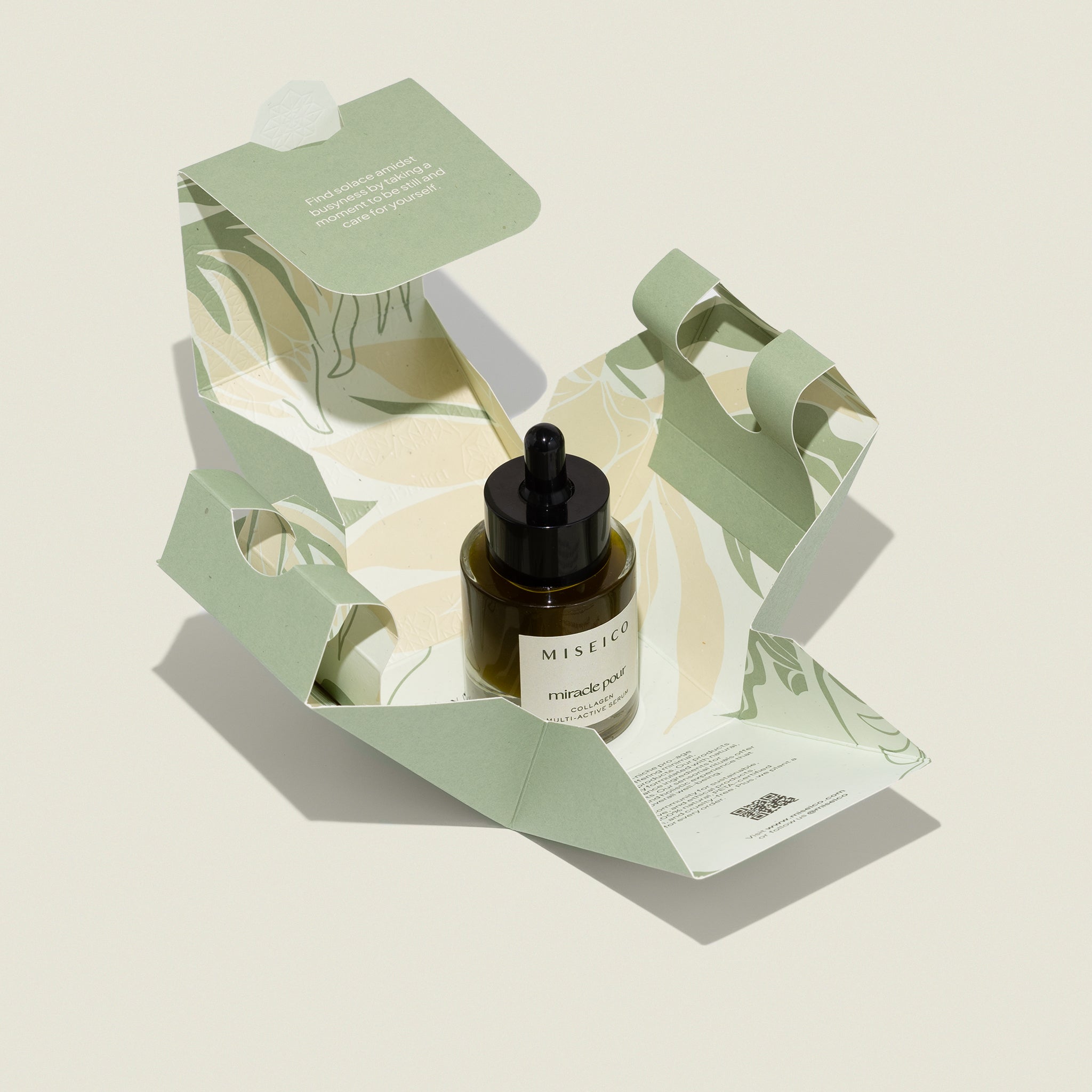 Results
Real Results. Real Women.
Bakuchiol

Spilanthes Acmella

Cylindrotheca Fusiformis

Prickly Pear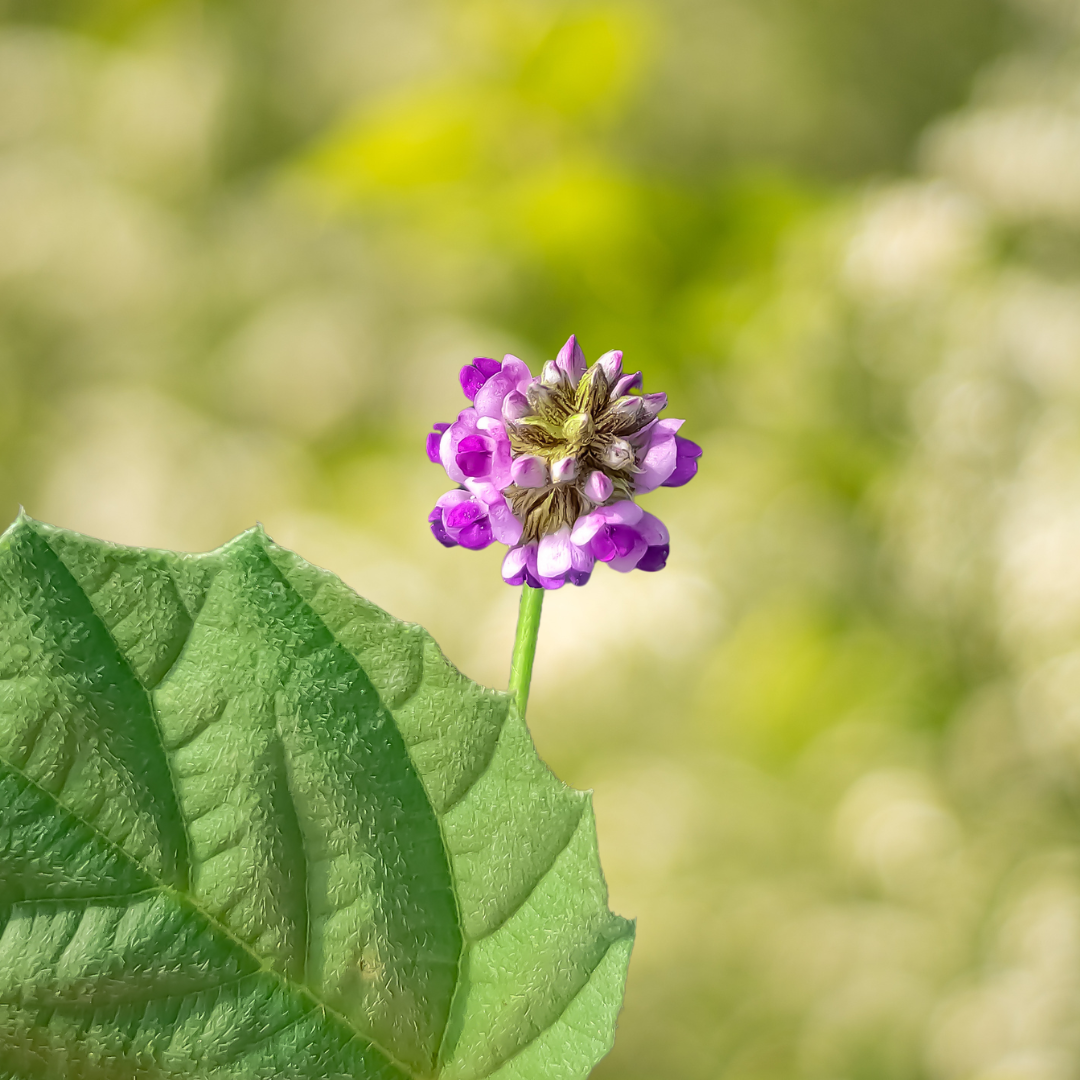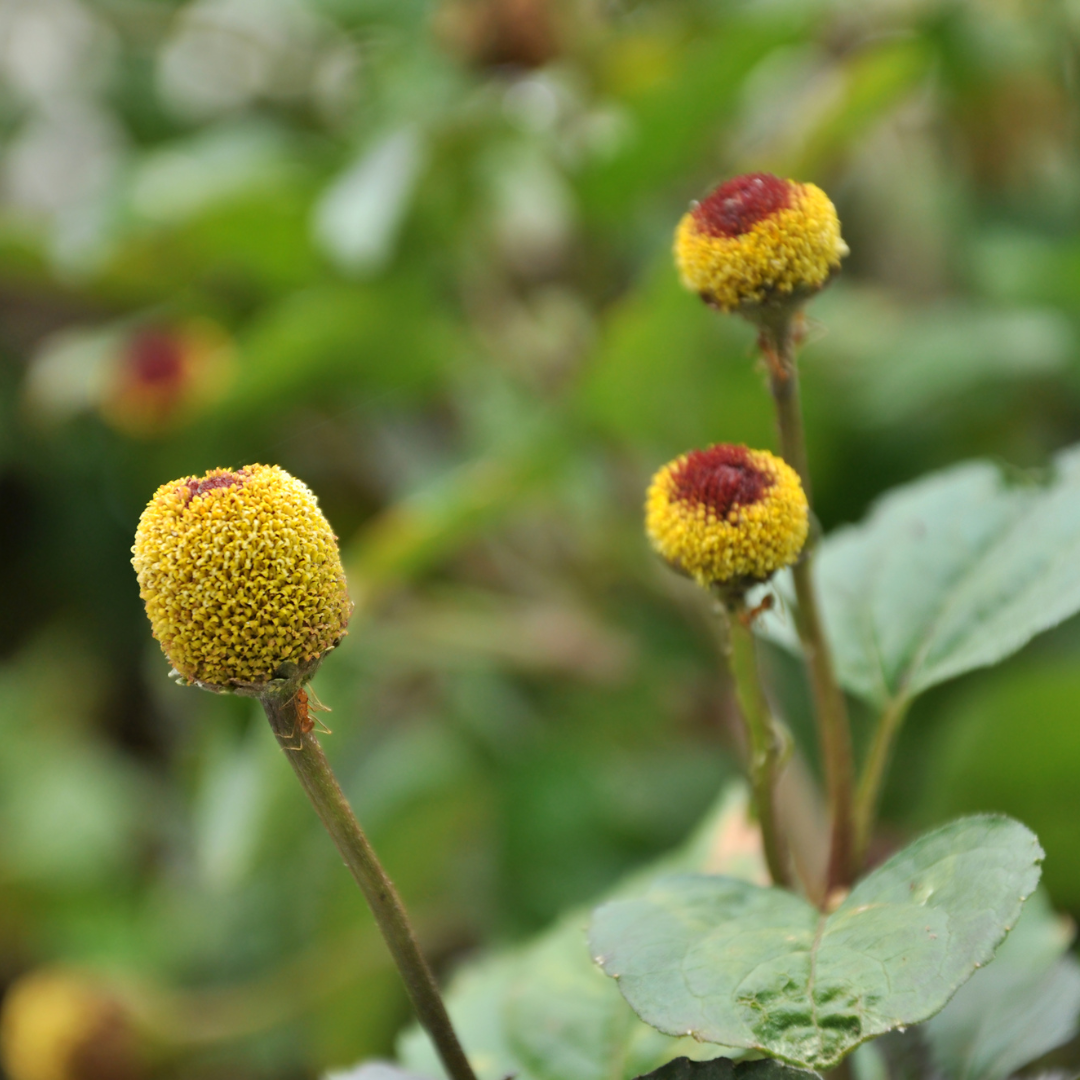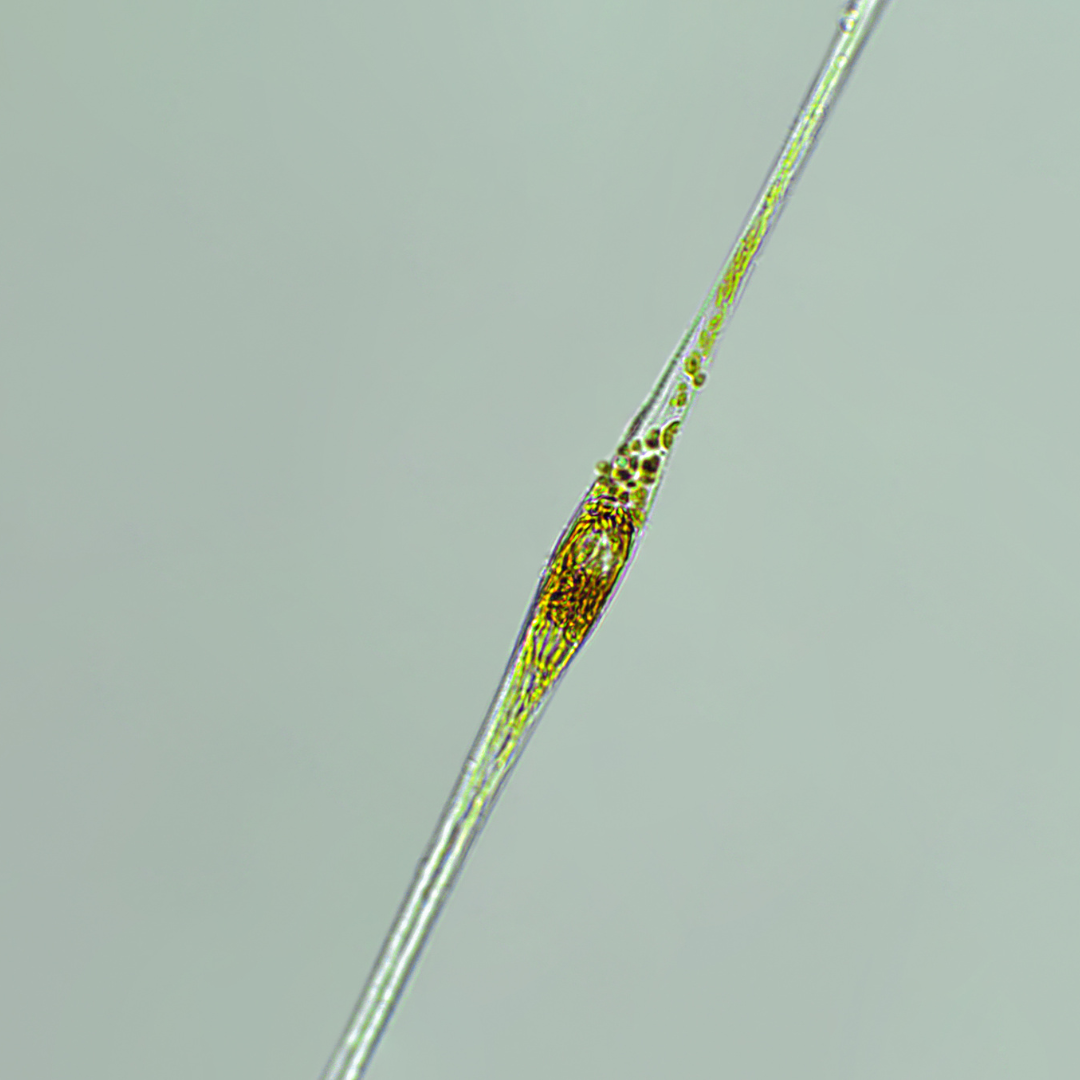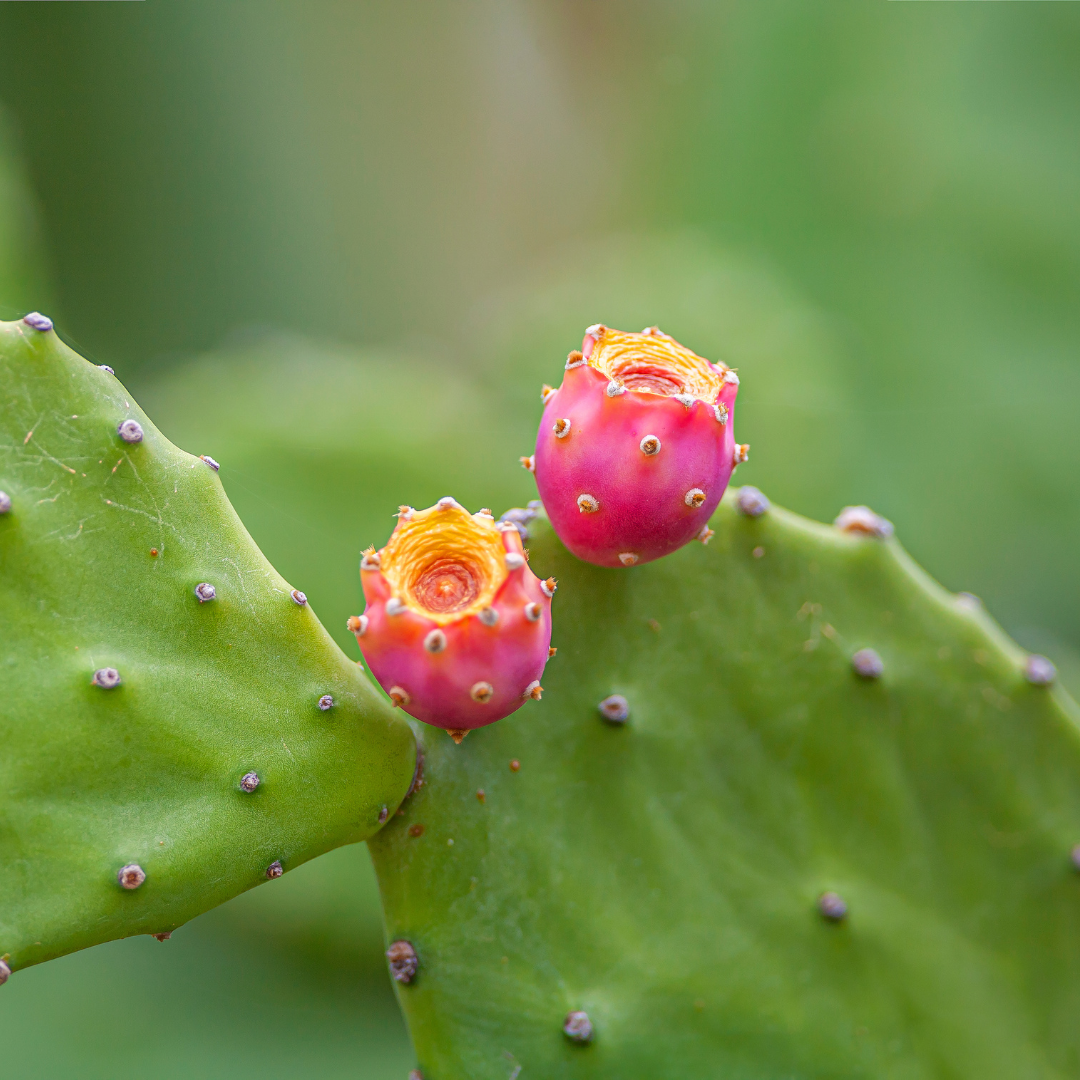 Full Ingredients List

Vitis Vinifera (Grapeseed) Seed Oil*, Opuntia Ficus-Indica (Prickly Pear) Seed Oil*, Camellia Oleifera (Camellia) Seed Oil*, Persea Gratissima (Avocado) Oil*, Caprylic/Capric Triglyceride**, Amaranthus Caudatus (Amaranth) Seed Extract*, Oenothera Biennis (Evening Primrose) Seed Extract*, Punica Granatum (Pomegranate) Seed Extract*, Bakuchiol**, Lycium Barbarum (Goji Berry) Seed Oil*, Acmella Oleracea (Spilanthes Acmella) Extract**, Cylindrotheca Fusiformis Extract**, Daucus Carota (Carrot) Root Extract*, Rosa Canina (Rosehip) Seed Extract*, Rubus Idaeus (Raspberry) Seed Extract*, Hippophae Rhamnoides (Seabuckthorn) Berries Extract*, Helianthus Annuus (Sunflower) Seed Oil*, Simmondsia Chinensis (Jojoba) Seed Oil*, Jasminum Grandiflorum (Jasmine) Flower Extract**, Rosa Damascena (Rose) Flower Extract**, Tanacetum Annuum (Blue Tansy) Oil*, Citrus Aurantium Amara (Neroli) Flower Oil**, Curcuma Longa (Turmeric) Root Extract*, Boswellia Carterii (Frankincense) Oil*, Citrus Aurantium Bergamia FCF - non phototoxic (Bergamot) Peel Oil*, Lavandula Angustifolia (Lavender) Oil*, Rosmarinus Officinalis (Rosemary) Leaf Extract*, Tocopherol (Vitamin E)**, Limonene***, Linalool***, Citra***, Geraniol***, Benzyl Alcohol***, Eugenol***, Benzyl Benzoate***

*95% organic
**wild harvested
***naturally occurring from essential oils

+ Amaranth
Amaranthus Caudatus Seed Extract (organic)
Rich in antioxidants and nourishing properties, amaranth plays a vital role in revitalizing the skin.

+ Avocado
Persea Gratissima Oil (organic)
Rich in nutrients and antioxidants, avocado deeply nourishes, moisturizes and promotes skin health with its skin-supporting ceramides, combating free radicals.

+ Bakuchiol
Bakuchiol
An effective plant-based alternative to retinol, bakuchiol boosts firmness and smooths the appearance of fine lines to improve skin tone.

+ Bergamot
Citrus Aurantium Bergamia Peel Oil (organic)
Renowned for its antioxidant properties, bergamot offers soothing and balancing properties and promoting a clear and radiant complexion.

+ Blue Tansy
Tanacetum Annuum Flower Oil (organic)
Rich in antioxidants, blue tansy with soothing and calming properties, promoting a sense of relaxation and tranquillity.

+ Camellia
Camellia Oleifera Seed Oil (organic)
A botanical extract, camellia is packed with antioxidants and offers deep nourishment and moisture.

+ Carrot
Daucus Carota Root Extract (organic)
A botanical extract, carrot is rich in antioxidant, vitamin A and beta-carotene with rejuvenating properties.

+ Coconut
Caprylic/Capric Triglyceride
Derived from coconut oil, this natural emollient is known for its moisturizing and softening properties, providing nourishment.

+ Cylindrotheca Fusiformis
Cylindrotheca Fusiformis
This multi-functional microalgae enhances elasticity, hydration and softness.

+ Evening Primrose
Oenothera Biennis Seed Extract (organic)
With its soothing and balancing properties, evening primrose is beneficial for hormonal skin.

+ Frankincense
Boswellia Carterii Oil (organic)
With its calming properties, frankincense provides support for stressed and troubled skin, promoting a natural glow.

+ Grape Seed
Vitis Vinifera Seed Oil (organic)
Rich in phytoceramides, vitamins and antioxidants, grape seed provides nourishment and protection properties.

+ Goji Berry
Lycium Barbarum Seed Oil (organic)
A superfood with natural antioxidant, essential amino acids and essential fatty acids, goji berry offers rejuvenating properties.

+ Jasmine
Jasminum Grandiflorum Flower Extract
Often used in medicinal oil, jasmine extract provides benefits for compromised and damaged skin.

+ Jojoba
Simmondsia Chinensis Seed Oil (organic)
With a composition similar to the skin's natural oils, jojoba seed oil helps to balance and moisturize the skin.

+ Lavender
Lavandula Angustifolia Oil (organic)
With its renewing and soothing properties, lavender oil helps clarify and calm breakout-prone skin, promoting a clearer complexion.

+ Neroli
Citrus Aurantium Amara Flower Oil
Known for its hydrating properties, neroli oil is beneficial for dehydrated skin, enhancing essential moisture and nourishment.

+ Pomegranate
Punica Granatum Seed Extract (organic)
This extract is rich in antioxidants, including omega-5 and ellagic acid, offering nourishing properties.

+ Prickly Pear
Opuntia Ficus-Indica Seed Oil (organic)
Delivers a dose of antioxidants, omega fatty acids and high amounts of Vitamin E for soothing, replenishing and nourishing.

+ Raspberry
Rubus Idaeus Seed Extract (organic)
Rich in vitamin E and pro-vitamin A, as well as essential fatty acids, raspberry extract provides nourishment and support for moisture barrier and elasticity.

+ Rose
Rosa Damascena Flower Extract
Extracted from rose flowers, this botanical extract offers soothing, hydrating, rejuvenating and revitalizing properties.

+ Rosehip
Rosa Canina Seed Extract (organic)
This extract is rich in antioxidants, vitamin C, and vitamin A (beta-cartone), offering rejuvenating and brightening properties.

+ Rosemary
Rosmarinus Officinalis Leaf Extract (organic)
This clarifying botanical is known for its ability to support breakout-prone skin and improve the appearance of redness.

+ Sea Buckthorn
Hippophae Rhamnoides Berries Extract (organic)
Nutrient-rich with antioxidants, vitamins A (alpha and beta-carotene), vitamin C, and omegas (3, 6, 7 and 9) provides nourishing and rejuvenating properties.

+ Spilanthes Acmella
Acmella Oleracea Extract
Often referred to as a 'natural Botox', this firming active ingredient helps to improve the appearance of wrinkles.

+ Sunflower
Helianthus Annuus Seed Oil (organic)
Derived from sunflower seeds, this oil is rich in antioxidants and essential fatty acids, providing nourishment and hydration properties.

+ Tumeric
Curcuma Longa Root Extract
This extract, naturally rich in curcumin and antioxidants, offers soothing and brightening properties.

+ Vitamin E
Vitamin E is an antioxidant known for its protective and reparative properties, helping to support the skin's natural defences and promote healthy skin. It can contribute to maintaining skin health and enhancing overall texture.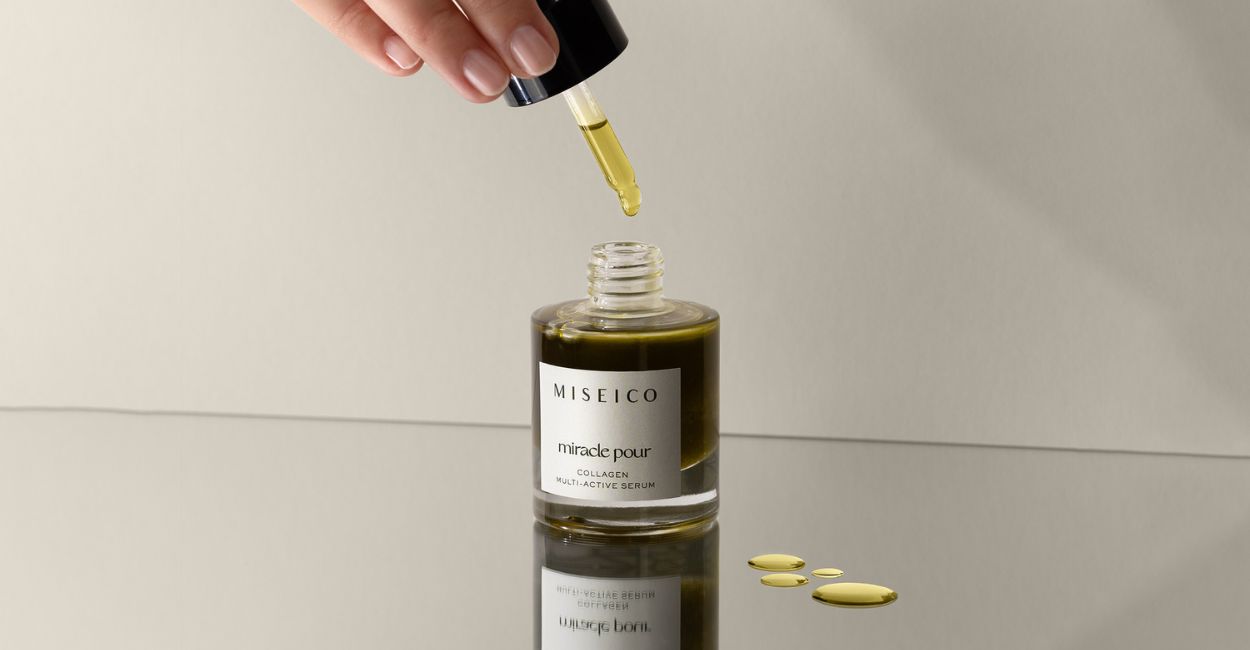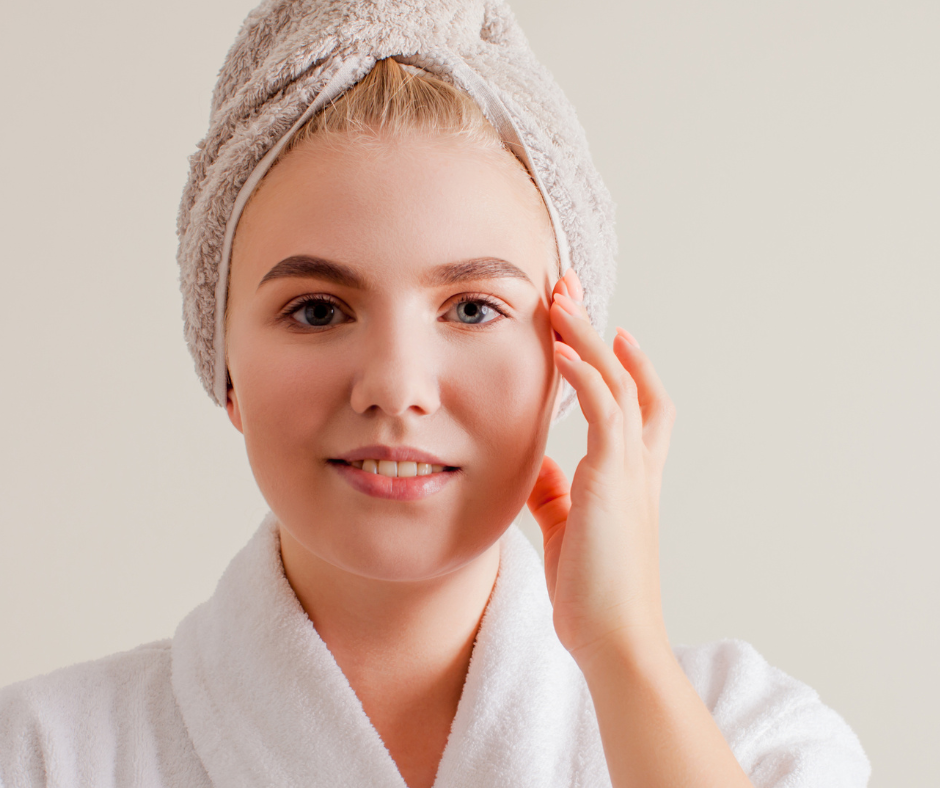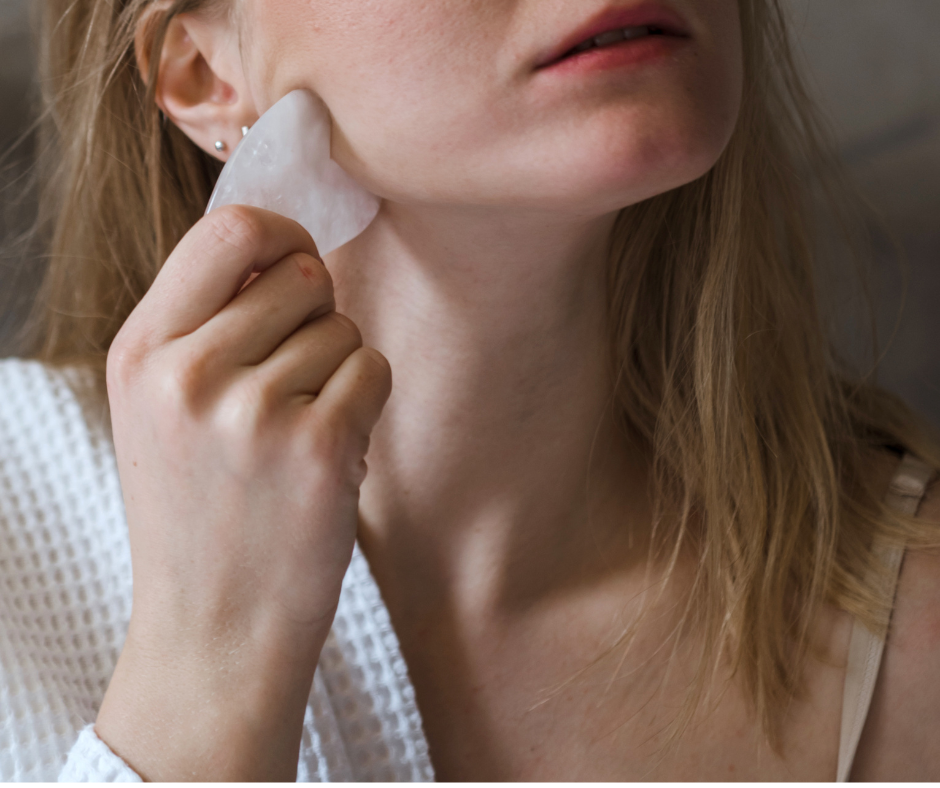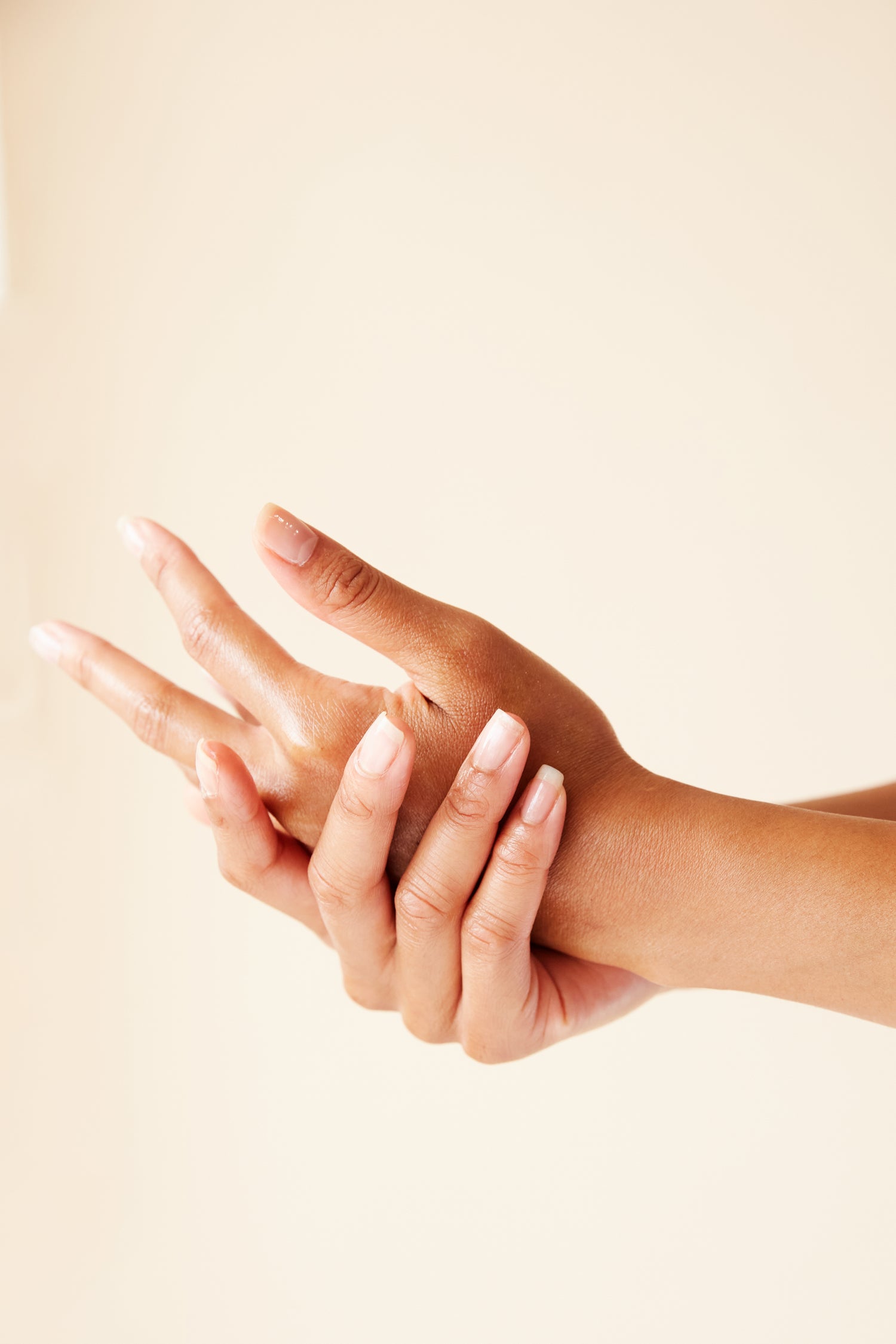 Multi-Functional Uses
Daily Serum
After cleansing, apply a few drops to your face and decolletage for a daily dose of youthful glow.
Moisturiser
MIRACLE POUR can be used as a nourishing and hydrating alternative to a traditional moisturiser.
Makeup Primer
Mix a couple of drops of MIRACLE POUR with your foundation for a natural glow and a smooth base.
Facial Massage Oil
Apply MIRACLE POUR to your face. Use your hands or a facial gua sha tool for a luxurious facial massage.
Target Dry Areas
Apply MIRACLE POUR to dry areas of your body, such as cuticles, elbows, knees, or heels and hair ends, to moisturise them.
Product FAQs
We're here to help you navigate your way to your best skin yet. Here are some of our most Frequently Asked Questions about MIRACLE POUR Collagen Multi-Active Serum, but feel free to email us at hello@miseico.com.
How do I include MIRACLE POUR in my skincare routine?

We advocate a minimalist beauty ritual. After cleansing and toning, pat MIRACLE POUR onto your skin. Before applying, take a moment to smell the aromatic blend. In the morning, apply SPF after MIRACLE POUR and you're good to go. At night, if needed, you can follow with a moisturizer.

How often should I use the MIRACLE POUR?

For the best results in achieving youthful and radiant skin, it is recommended to use MIRACLE POUR both morning and night.

Is MIRACLE POUR safe to use during pregnancy?

We recommend consulting with your healthcare provider before using any skincare product during pregnancy.
How long will MIRACLE POUR last?

MIRACLE POUR is available in 2 sizes. The 30ml bottle will last about 10-14 weeks with the twice-daily application. Our 5ml travel-size bottle will last about 3-5 days with the twice-daily application.
Should I do a patch test before using MIRACLE POUR?

Yes, it's recommended to do a patch test before using any new skincare product. Apply a small amount behind the ear or inside the wrist, and wait 24 hours to check for adverse reactions before using it on the face.
How should I store MIRACLE POUR?

Store in a cool, dry place away from direct sunlight and heat. Keep in original packaging or a dark place to prevent oxidation and maintain effectiveness.

Is MIRACLE POUR sustainable?

By choosing our product, you are investing in your skin's health and a more sustainable future. We use sustainable practices in production and packaging. Our natural and organic ingredients are sustainably sourced, and we avoid harmful chemicals and synthetic fragrances that can harm the environment.

Awards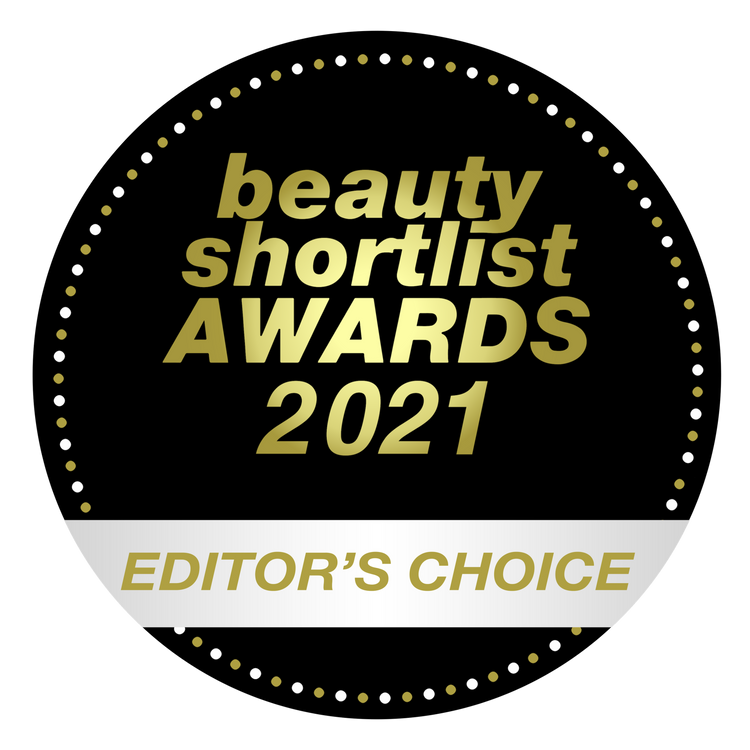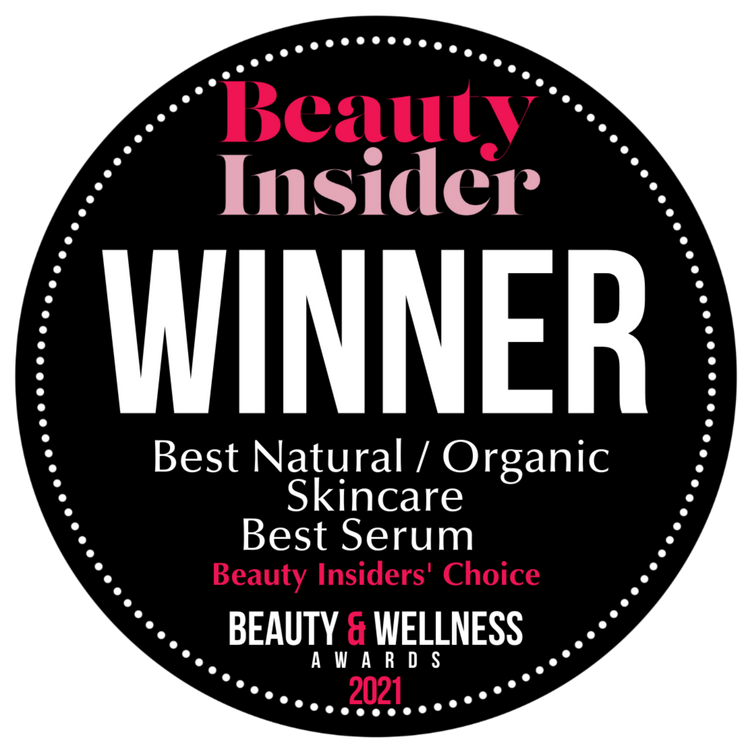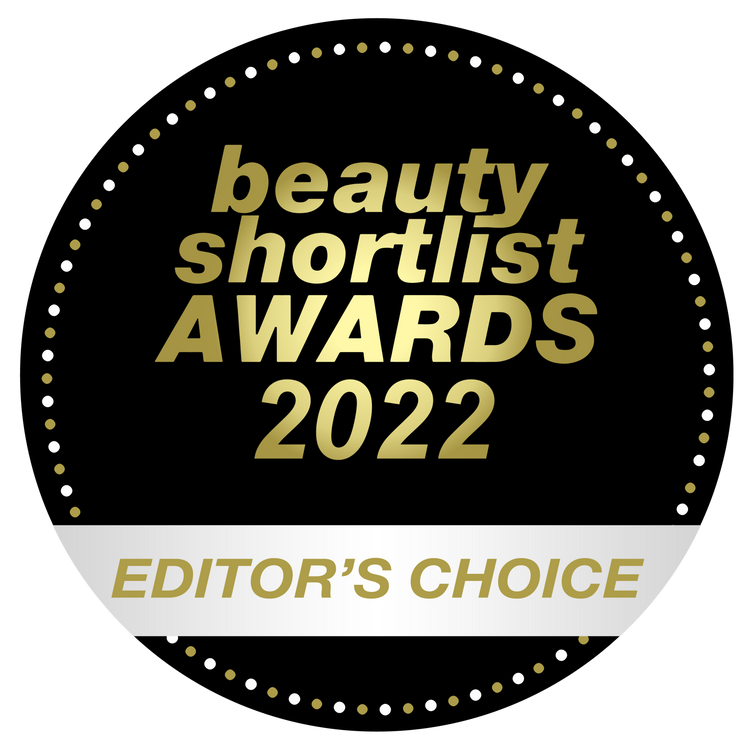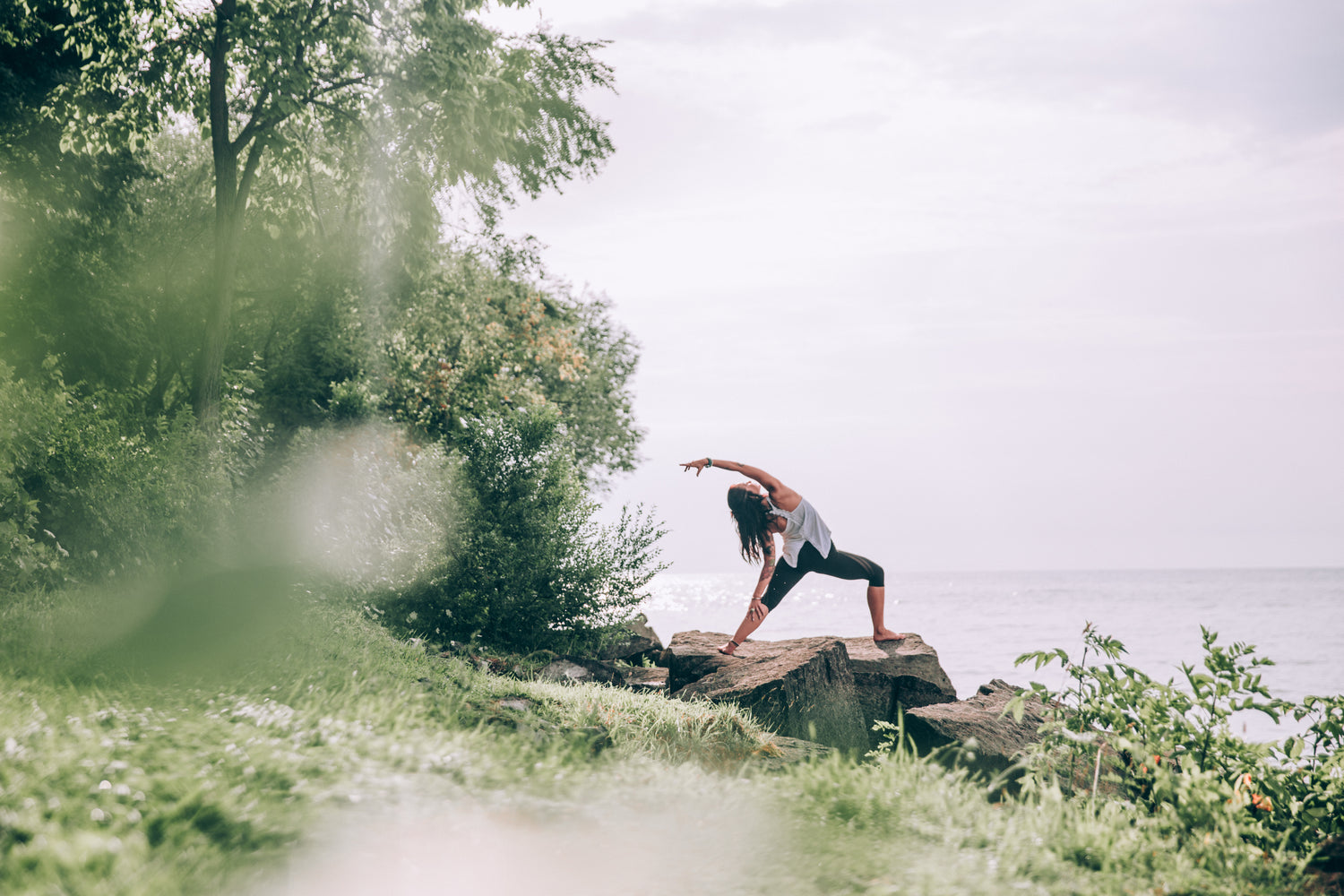 Why Miseico?
MISEICO embraces and navigates life stages by harnesses the healing power of nature backed by science to create intentional moments of self-care for the mind, body and planet. 
Join our community